Wowed a crowd of over 3000 event attendees!
Las Vegas, Nevada – August 15th & 16th – Among 100 exhibitors, RepairDesk stood out at the All Wireless & Prepaid Expo, by showcasing its number of strengths: the ePOS; PhonePro; bulk items scan from Injured Gadget & MobileSentrix; and the POS, itself. Usman Butt, CEO and Founder of RepairDesk, and Jaleed Sultan, Manager of Partnerships and Growth, were on the scene at booth 726 in Caesars Palace to interact with the attendees. The Expo is the largest platform for the wireless and prepaid industry. Hence, it was chosen as the site for unveiling the latest tech.
Visitors at the Expo were excited for the system demos of the POS software, PhonePro, and ePOS. And earned on-spot purchases of the exhibited tech.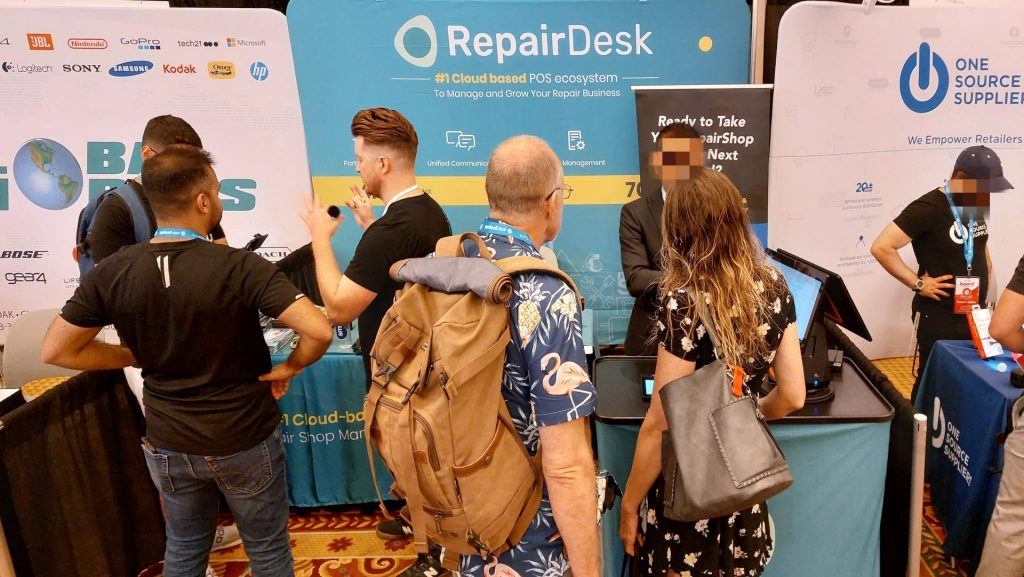 Users from across the continental US came to the All Wireless & Prepaid Expo 2022 to witness the demonstrations.
"They keep getting new products and moving forward with the industry,"
said Mark VanderPol, the founder of Repair Lab and a long-term customer.
Chris, a co-founder of SmartphonesPLUS, switched his business to RepairDesk on the spot. He stated,
"the software automation is huge. Following up with customers, keeping in touch with them, making sure that they're coming back, whether it be coupons or rewards. Things like that. It is huge."
Tech MD Utah's owner Dustin Knight, who had subscribed to the system 30 days prior, added,
"I wish I did a POS years ago, and I'm up to 250 tickets right now, and I'm absolutely loving every single bit of the POS. It has kept my whole entire business organized."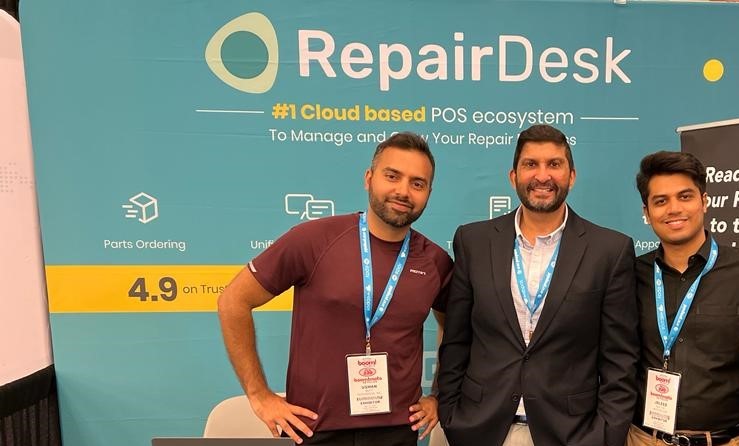 The Expo turned out to be an informal meetup of the new and old RepairDesk family. Numerous repair store owners dropped by to narrate their experience with the system. The CFD, ePOS and bulk item scanning demos were a riot among the attendees, with some even video-calling their employees to virtually be part of the demos alongside them. The products wowed parts suppliers and repair shop owners alike.
The launch of the company's video promotional capacities came unannounced. But it was a greatly welcomed surprise for the attendees.
What happens in Vegas can sometimes bring about a repair revolution. And RepairDesk is happy to be spearheading the revolution!
For more information, please contact:

RepairDesk Content Team

Email: [email protected]