The cell phone repair industry is not that new. With an ever-increasing number of smartphone users, this business is gaining daily popularity. As these smart devices are prone to failure, users need to take them to repair stores to get them fixed. Ultimately increasing the importance of repair shops.
According to Neil Patel, 65% of Americans own smartphones, and this number is increasing with the passage of time. But the question is, with the changing global dynamics and the US imposing sanctions on China, is investing in the phone repair profession still worth your time and money?
This post will discuss the future of the phone repair industry from a business point of view. Also, it will let you know whether you should step into it or not. Similarly, you will learn which cell phone repair shop software you must opt for, with the outstanding features to help you assist with your business will also be discussed here. Below are the details.
Opportunities
Smartphones have become a significant part of our daily day lives. Unfortunately, manufacturing companies offer up to 12 months of warranty irrespective of a phone's cost. Once you reach that limit, the company will not take responsibility for fixing your device, leaving you with no other choice but to stop by a phone repair professional.
Ultimately, you'll have to visit a cell phone repair store or shop to get the job done, such as repairing a broken screen, battery replacement, etc. And this means that the phone repair industry is not getting closed or collapsing. At least not in the near future.
Similarly, everyone wants to keep their vital data safe, including files, images, and videos, in case their cell phone suddenly stops working. So rather than buying a brand-new phone, we would get it repaired because it is far cheaper. This opens up opportunities for repair businesses to establish themselves and leverage the market to their benefit.
Cell Phone Repair Industry (US) Stats
Cell phone repair is one of the major industries in the United States of America. The statistics are given below.
The market size is more than $4.0 billion.
From the data mentioned above, we can see that repairers generate billions of US Dollars in revenue every year. This makes phone repair a leading business with several opportunities for youngsters and tech lovers.
Some repair shops also fix tablets, iPads, and other devices as secondary services, which are also included in this income. And in 2023, we can expect the industry will make even more revenue based on the trajectory we're seeing post-2019.
Phone Repair – Career Potential
There is no doubt that the phone repair business has a bright future and great career potential for all youngsters and investors with the right passion. However, irrespective of how many repair shops already exist, there is always a need for more professional phone technicians.
Likewise, one can make a profit considerably by selling repair accessories such as charging ports, panels, LCDs, etc. And when somebody wants their data backed up, they will be willing to pay any price you ask for.
However, succeeding in this industry takes a lot of work. Several businessmen try investing in a repair shop but eventually fail after some time due to a lack of guidance, mismanagement, and unprofessional behavior with their customers.
To succeed in the cell phone repair industry, you must focus on the following things:
Customers are always right. Never indulge in an argument with them. If they are unsatisfied with the repair service, apologize and do it again free of cost.
Always hire the best technicians, even if they ask for a higher salary.
Invest in effective marketing.
Last but not least, never go for manual methods and procedures to manage the processes at your shop; instead, employ a cell phone repair shop software that can manage everything.
US Sanctions on China – The Effect on the Phone Repair Industry
Currently, China and the US are the two biggest rivals in technology. After the Korean Samsung and the US-based Apple, Chinese companies such as Huawei, Vivo, Xiaomi, and Oppo are some of the most notable names for cell phones. But the recent sanctions of the US have affected global sales of Chinese smartphones, namely Huawei. As a result of these sanctions, the manufacturer can no longer use Google services and applications such as Maps or Play Store on any of its phones, seriously cutting down their international viability. This ultimately has led to a massive loss for Huawei in terms of profits.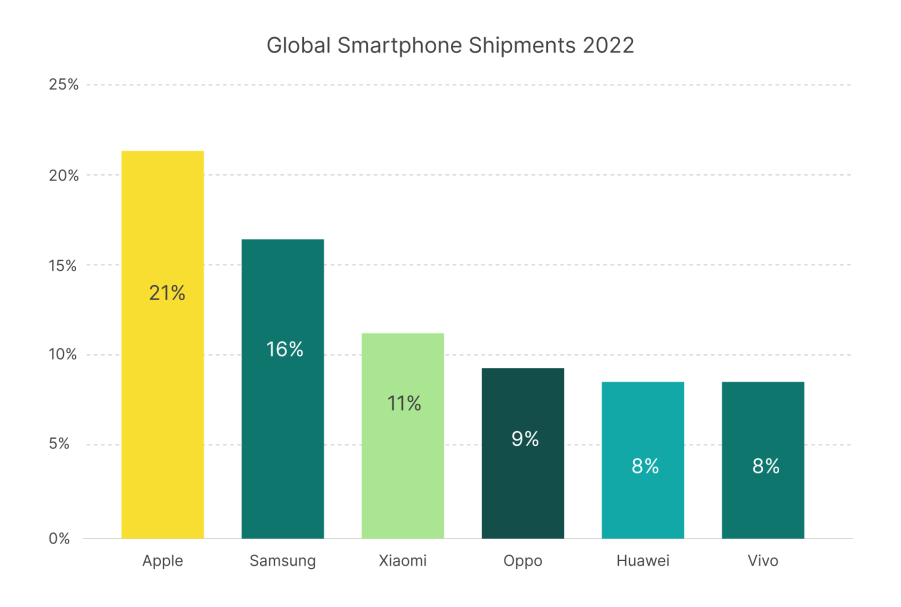 But the US government should reconsider its strategy. There is a vast market that buys Chinese smartphones due to their availability, practicality, and above all, affordability. If the situation continues, it will affect the phone repair industry, as not everyone can afford the latest iPhone or Samsung S series. Moreover, having healthy competition on a global scale will benefit consumers in the long run instead of having a monopoly or duopoly where there is little innovation.
If fewer cell phones are on the streets, the leading companies will decrease their prices, or the phone repair industry will be affected badly, none of which is suitable. So, we expect that governments will take steps forward in favor of everyone.
Final Verdict
Cell phone repair is a booming industry that can generate huge revenues. Its future is as bright as other repair services like car and computer repairs. But, with greater opportunities come challenges as well. Since there are several customers to serve, only those with the right business approach, efficient repair shop software, and a good team will succeed.
Also, it would be great if we could see any flexibility in the sanctions the US government has imposed on China.
With this, we hope that you enjoyed reading this post. If you want to add to this or have any queries, feel free to comment below.