The Cell phone repair industry is booming like never before. According to an IBIS recent survey, consumers in USA spent a whopping $4 Billion on just cellphone repair during 2016 because its always cheaper to get your expensive handset repaired than to buy a new one.
With this increasing pace, things are moving towards new trends rapidly where consumers are looking for more convenient options. One of the trends that has started picking up recently is on-the-spot cellphone repair where a technician comes to your home or office and fix your cracked screen within 20 – 40 minutes.
There are few major players in the US market already i.e. iCracked, iDropped & CellSavers who are mostly referred to as"UBER for smartphone Repair" and has a combined fleet of 8000 or more. Their service works for any mobile device, not just iPhones and has a secret sauce to success! "A field service management app that allow their field technicians to manage schedule, create repair tickets, add diagnostic notes, in-take customer signature, manage inventory (so they don't have too little or too much in stock) and more importantly accept payments on the go.
Because of the great success of "UBER for smartphone repair" business model we also believe that wireless repair industry is going to change and evolve and that's why we have launched an iOS app that will allow anyone to run a "Sophisticated Cellphone Repair Store On The GO" using their iPhone so you can run a tighter ship, serve customers better, and focus primarily on growing your business!
Read on to find out more:
Technician Dashboard
Our intuitive dashboard will give your staff a high level overview so they know exactly how much work is pending or completed along with revenue and commissions they earned during a day.They can also clock in / clock out, take a break or simply scan repair ticket label using inbuilt barcode scanner to open relevant work order and update repair status all from a mobile.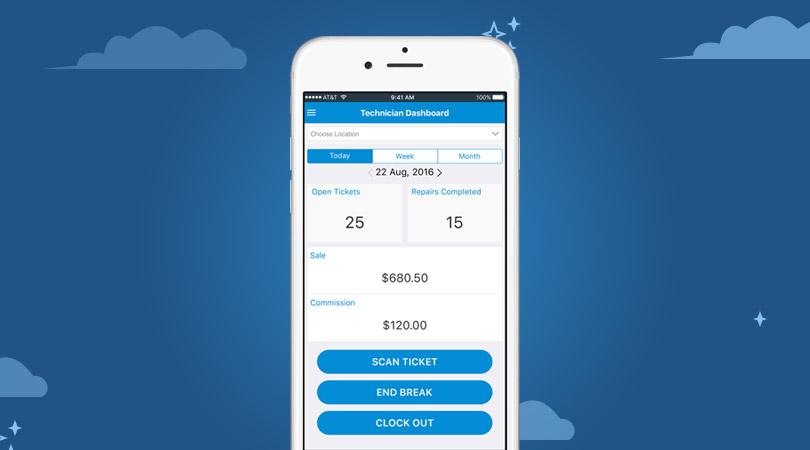 Invoice Management
Managing invoices is wrapped around your fingers now. You can view all invoices, filter overdue invoices or track partial payments so you have clear traceability on what's happening with each invoice or when to expect payment.Want to go paperless? Eliminate the use of paper and email professional payment receipts or invoices as a PDF to your customers. Fan of Square? Using RepairDesk mobile app you will be able to accept credit / debit card payments using square card reader. Isn't it nice and clean?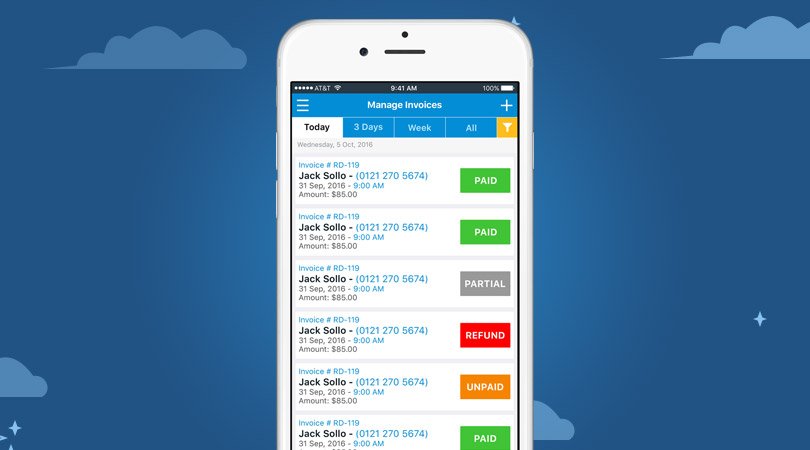 Repair Tickets? Done! We know how easy your life is with RepairDesk's repair ticket feature. It is all the same in app with repair tracking software as well. It allows you to make tickets, assign them to workers, check the progress and change their status as well.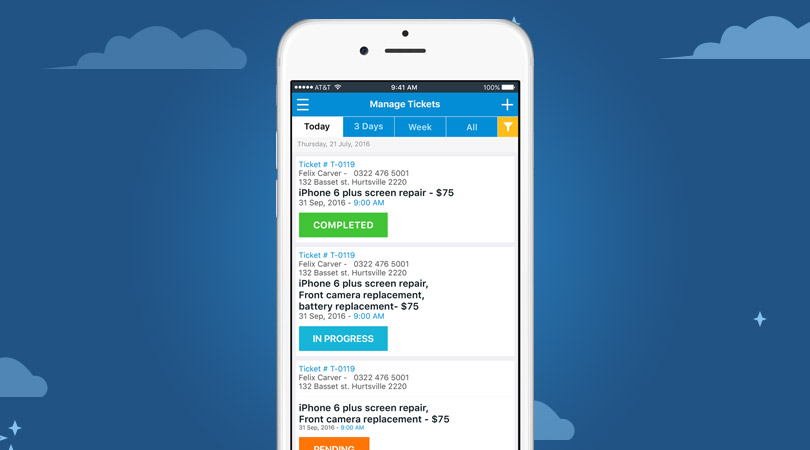 Customer Signatures. We knew you would love the take in signature feature of RepairDesk so we placed it in our App as well. Play cool with built in feature of taking signature from customers. Customers would love this new feature and so would you.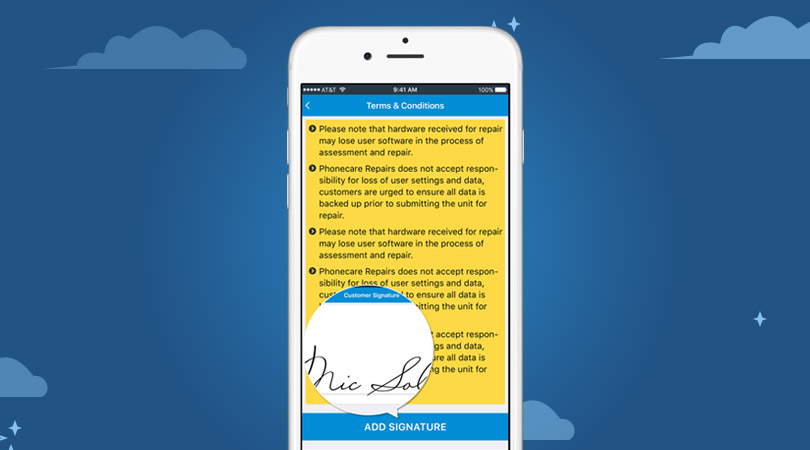 Details of Repair in a Click! Rushing for a meeting but got to check details of pending repairs? No worries now just download our app and check the status of every device in list from their faulted parts to submission date, from list of items to be used to the person who's going to do the job and from task end date to final bill.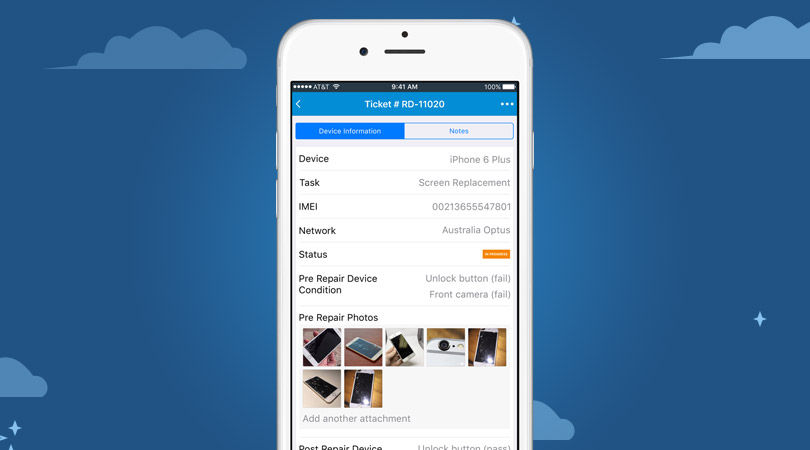 Now you can do all your tasks on best POS software for cell phone repair shop while running from one end of the shop to other, picking up kids, having meetings or even doing a grocery store – all because of the RepairDesk App.
Excited to use RepairDesk on the app? Download the app now and enjoy your spring gift!