Today we launched the NEW RepairDesk – the hands-down-no-questions-asked POS solution! From leads and  quotes, repair tracking to inventory, all the way to invoicing – our all-in-one, multi store cloud based service management software is the modern and efficient way to run a cellphone repair center.
Login to see what's new, or scroll down for a bird's eye view.
– Meet The New POS.  RepairDesk is a powerful product with a lot of features, and in the old design it could feel overwhelming to get started. To fix that, the product needed some big changes. In fact, the number one request from customers was an improved design.
The new POS is redesigned to make work even easier so teams can get on board quickly and use RepairDesk to achieve their goals.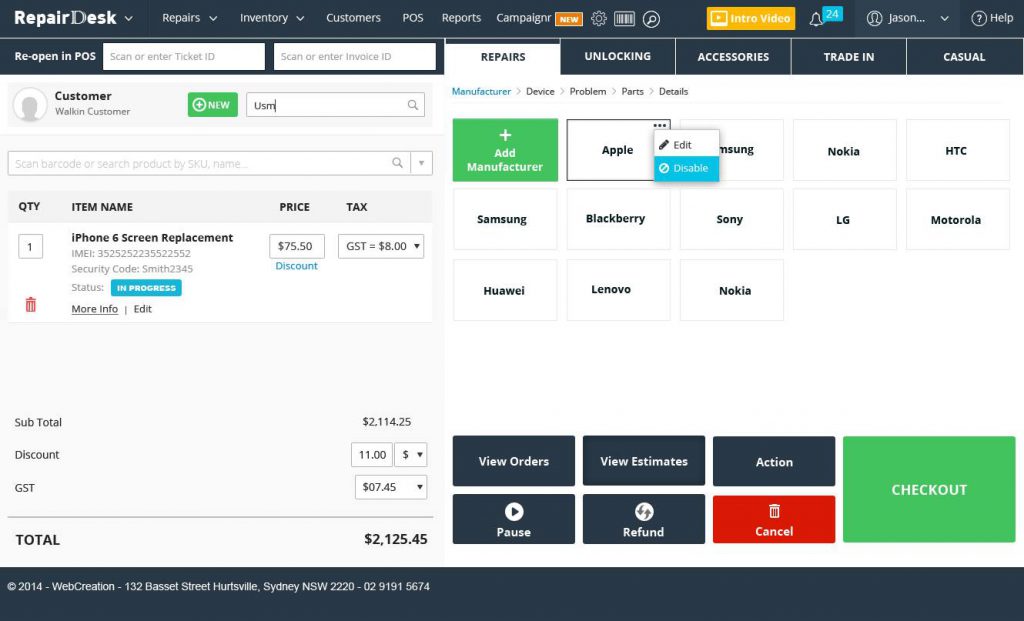 And that's not all of it.  Now you can also edit or disable product manufacturer, model, device issue, accessories and do much more right from the POS screen.
– Employee Activity Log. With this, you can track employee activities from when an employee logged in to when a work order or inventory item was added or updated as the log contains a list of all changes that have ever been made to your RepairDesk data in your local time and by whom. More info on how to use employee activity log is available here.
– Improvements in Inventory Transfer. Now you can receive inventory with serials in Inventory Transfer Order. Also the issue regarding items being auto-saved while scanning SKU has been fixed.
– Improved Template Editor. Now you can add Purchase Order and Sale Out tags in Invoice Template editor and display them in your invoice.
– Customer Facing Display.  We've improved the workflow of Customer Facing Display widget, making it more optimized, fast and efficient than ever before.
But that's not it…
Coming Soon!
In the coming weeks we will be introducing some really add-ons to propel your business towards growth and profits!
iPAD App. We're super-duper-excited for our upcoming iPad App which will be released in alpha version next week.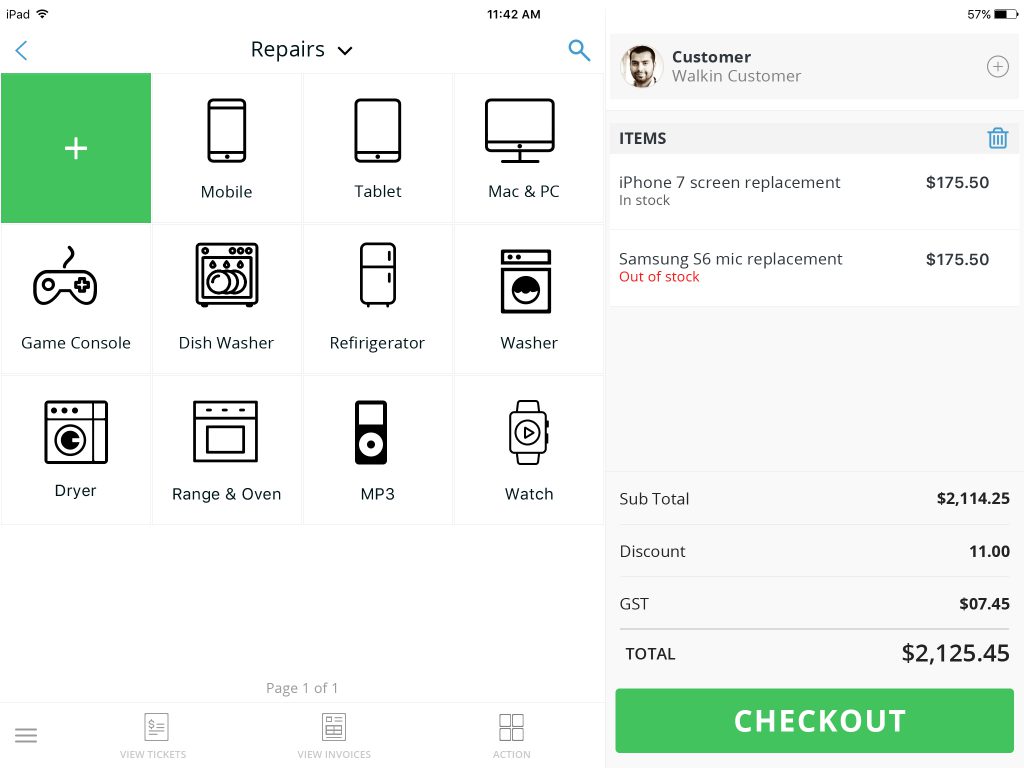 The app will also work in offline mode so you can use it in case the internet is down & allow you to book repairs, sell accessories or pre-owned phones, print receipts or label using a Bluetooth printer & accept credit card payment using Square. Please get in touch if you would like early access to our iPAD app
Trade In Module. Good news for those of you who deal in selling refurbished phones, tablets or even computers. Our upcoming Trade-In Module will enable you to purchase multiple trade-in items, track refurbishment cost and transfer trade-in units between store locations easier then ever before. So keep your fingers crossed.
Integration with QuickBooks. Last, but not the least, we're super-super excited to announce that we are wrapping up work on QuickBooks Integration & we are looking to roll it out in beta by mid of next week.
We're now heading back to work on other important RepairDesk features, but leave us a note with any feedback or questions at: [email protected]