Another month and another set of releases to make your experience much better!
Here is a summary of the improvements and bug fixes RepairDesk has released so far this month.
Improvements:
Commission Module
Now calculate employee commissions more efficiently with the improved Commission Module. You can now set commissions by amount rather than the only percentage, can split commissions between different roles, you can calculate commission on sales or on net profit and adjust commission when an invoice is refunded.
You can also view a detailed employee commission summary report.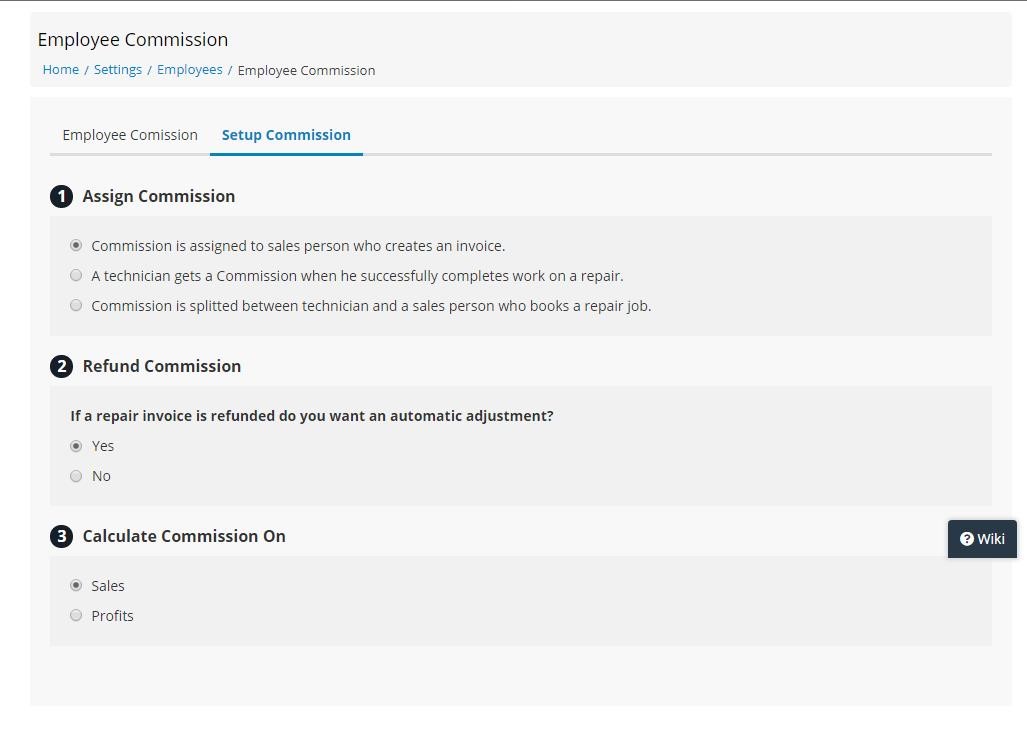 For more information, click here: How Can I Setup Employee Commission?
Accessories & Casual Pop-up
We've upgraded the designs of item adding pop-ups, making it simpler for you to use. Now add products through POS, Purchase Orders, Tickets, Invoices or RMA, more easily.
And a few design improvements have been made to the Text local API.
Bug Fixes:
We have removed the issue that prevented "Terms & Conditions" from appearing on Estimated Receipts.
The inability to find store locations in MultiStore Report has been fixed. Previously, it only enabled you to find the store on the basis of the business name, now search stores from either business name or set an alternate name.
A POS bug that was restricting the addition of letters as cell phone's password, is now corrected. Add device passcodes as a combination of alphabets and numbers.
Invoices will not disappear anymore! There's a trigger to show a list of unsaved invoices in Manage Invoices, for your convenience.
Campaigner permission issue: Roles and permissions granted to every employee are now working flawlessly.
In the process of Edit Ticket, when we edited line item discount of

any item, to the new value "0", the overall discount still stuck there. However, this problem has been removed from the POS.

Item search in POS, resulting in inaccurate results in the past, has been corrected.
Full names of all inventory items that were not fully visible before are now being displayed completely in the GRN
In the Tickets section, the pre-repair conditions and post-repair conditions are now working properly and are not misplaced anymore.
The RMA of the faulty item will now be generated once, and you'll see the following message while creating another RMA against the same inventory item.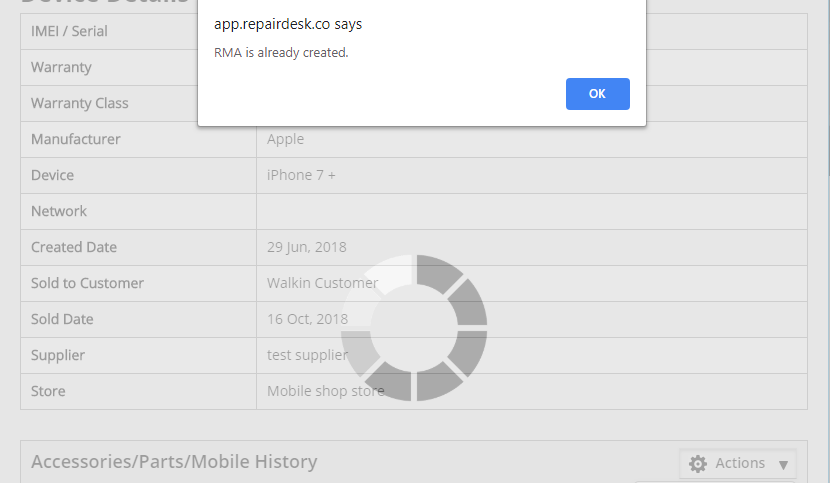 A big bug has been tracked and resolved that was transferring the lead itself to another store when it was assigned to an employee of another store in the Manage Leads
When adding inventory items to Tickets it wasn't showing the complete details of an item in the description. The issue has been fixed.
Previously when exporting a Repair File, it missed a few columns on download. The complete repair files can now be downloaded successfully.
Warranty of the item was hidden when an invoice was created from Manage Invoices. You can now view warranty details against each line item.
A missing search filter of "Store" has been added in the Employee Timesheet, allowing you to view the timesheets of employees in each of your stores. 
A few little bugs from the Inventory module have been removed.
Making it easier for you, you can now delete multiple networks at a time using checkboxes against them. Also, the logo disappearing issue in networks has been fixed.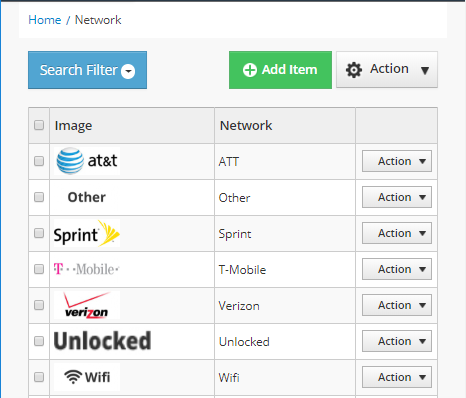 Print labels have been corrected successfully in the GRN.

Ticket status is now syncing properly with the detailed as well as the list view.
RepairDesk is now better than ever! It is a great time to start using it! Sign up to RepairDesk for a 14-day FREE trial of our all-in-one POS solution.