We're here once again with the latest improvements and bug fixes introduced most recently in our third version of the January Release Notes in our web app. You've no doubt taken notice of the steady improvements and bug fixes that particularly shows our dedication towards your reported issues, and the solid effort of RepairDesk team to serve you with the best POS solution for your repair shops, and we hope to keep you satisfied like so throughout the year.
Let's dive into what's new;
Improvements
Low Stock Report
The useful upgrades in this report are as following;
The option to "Transfer Inventory" between different stores will only be visible to the users who own multiple stores.
The last 5 columns in the report i.e. On Hand, Stock Warning, Reorder Level, On PO, and Required Quantity, can now be sorted in ascending or descending order.
A new column named as "Item ID" has been added to the report.
Note: All the exports, prints and PDFs now generated will be according to the latest version of Low Stock Report.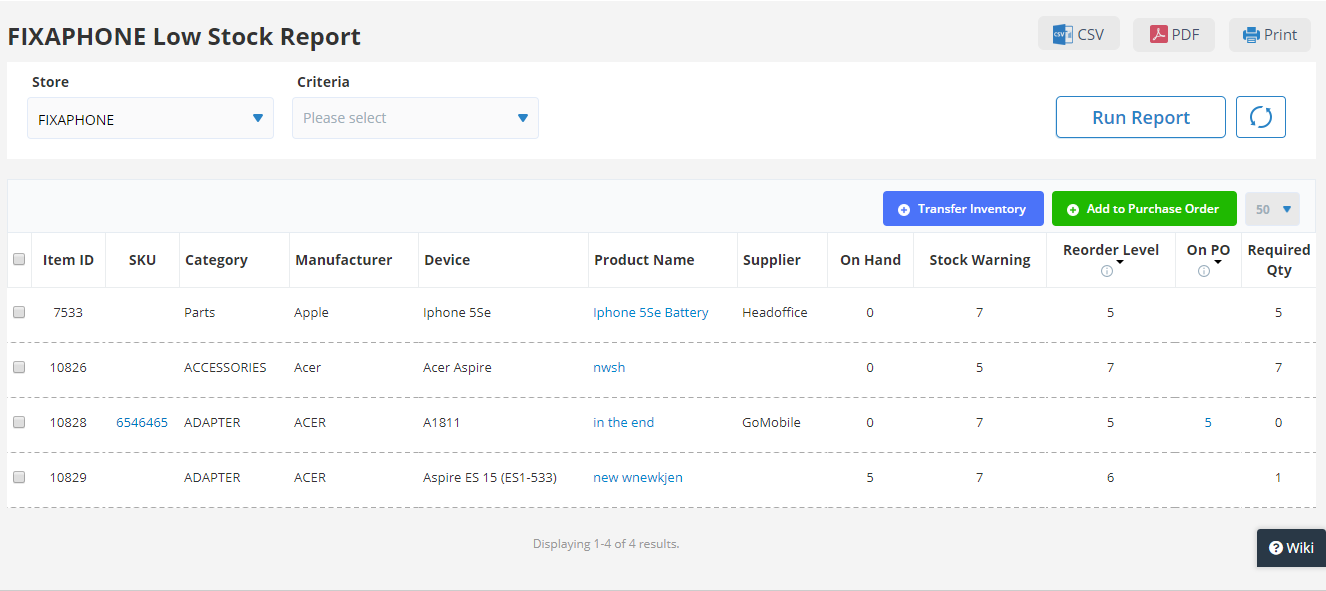 Sales by Item Type Report
The changes made to this report are;
All the text now displayed will be left-aligned.
The report generated by default will be sorted based on an item's available quantity in the descending order.
You can view the total of every column at the end of each page, calculated individually.
The report's data can be arranged by sorting the column "Net Profit Margin" in ascending or descending order.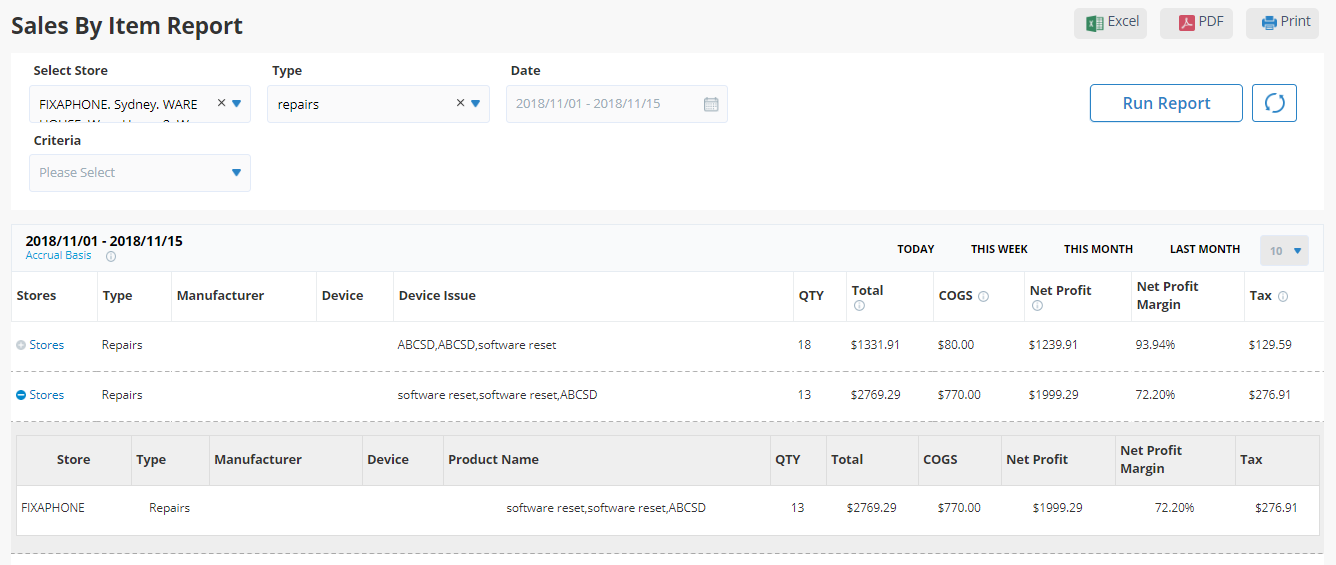 POS Triggers
Due to high customer demand, 3 triggers have been introduced against fields whenever a repair ticket is created from the POS section. These 3 triggers, if check-marked, will make the following fields mandatory to fill;
Passcode/Pattern Lock
Device Physical Location
Device Network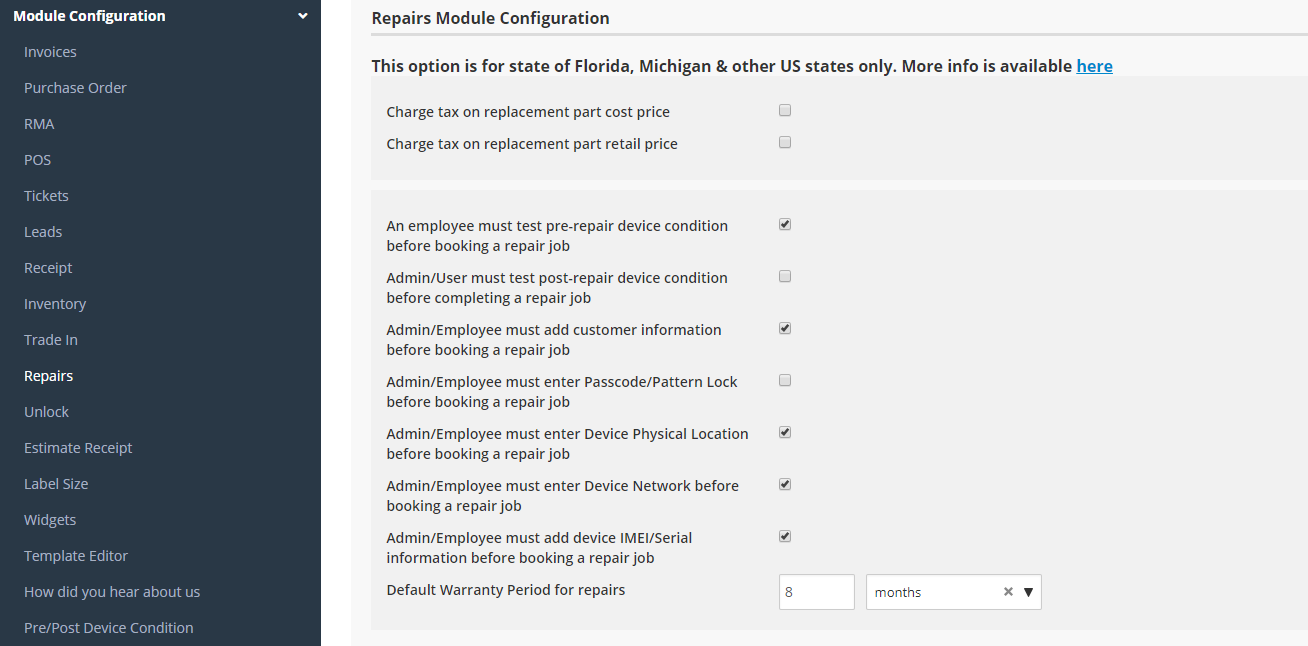 Account Receivables – Homepage
A box displayed on the homepage named as "Account Receivables" will now be clickable for you and will redirect to the invoice listings page where you can view all of your unpaid and partially paid invoices along with their details.
Reports View by Permissions
A major improvement has been made in the Permissions settings to keep your stats and figures safe. Now when you select a role, there's separate trigger against every report. Only the admin can grant permission to their staff members about which reports should be accessible by employees.**
Also, the ticket and invoice creation from Manage Tickets and Manage invoices section is upgraded to become trigger-based. This means that if the permissions for it are disabled for a role, they will not be able to create tickets or invoices through it. However, the tickets and invoices can be created from the POS anytime.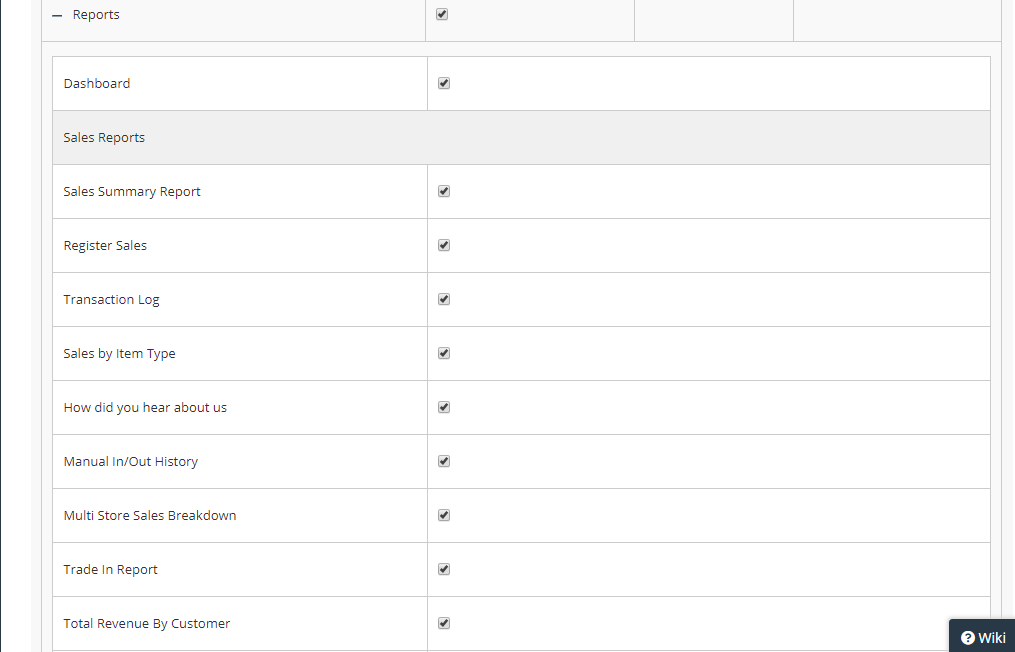 **Consider updating your employees' permissions from the Store Settings > Employees > Role Permissions.
Bug Fixes
When transferring inventory from current store to another store, the record of transferred inventory was not showing up properly. This issue has now been resolved.
There was a bug where customer notes/comments were not displayed when any estimate was created from the "Leads" section. The bug has been successfully removed from the system.
A bug was causing the wrong record to be fetched by the "Total Revenue by Customer" report whenever there occurred any year overlapping in the selected date filter. This issue doesn't exist anymore.
The percentage set for the tax calculation will now be displayed exactly the same without rounding off the value.
When an inventory file was imported in ".xlsx" format, it skipped the following columns;
Stock Warning
Reorder Level
Supplier
We've fixed this issue, and you can now import your inventory accurately.
In the "Inventory Summary" report, the average cost price was being displayed "zero" on the main report view. This calculation has been corrected and now the report will show the accurate values.
We make your life easier by helping you manage your work effortlessly and within a few clicks. We have everything- from creating repair tickets to inventory management and more. Get a FREE trial of our all-in-one POS solution and see it for yourself!