The RepairDesk team has been working on bringing yet another improvement to its software; this time to our Canned Responses feature set.
With the latest update, users will now be able to automatically trigger email and SMS alerts to customers for any Canned Responses created. It's a nifty improvement that helps you communicate efficiently with your clients and keeping them informed.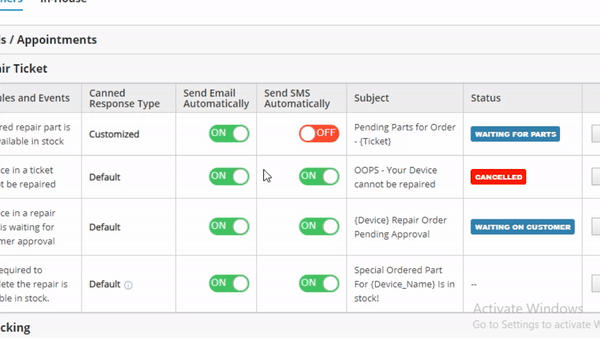 You'll find the new settings ready to go with our latest update. For more details on how you can customize your responses, please visit our Knowledge Base article on the topic.
PLEASE NOTE: Due to this new improvement, some of your old notifications might be outdated following our latest release. We would recommend that you review and update your notifications as necessary.
RepairDesk makes your life easier by helping you manage your work effortlessly and with just a few clicks. We have everything – from creating repair tickets to inventory management and more. Get a FREE trial of our all-in-one POS software for your cellphone repair store and see it for yourself!
Sign Up for a 14-day FREE Trial!