Ready to celebrate the first anniversary of Cybertek Nambour, our friend Adam Donovan is growing his successful repair business by opening a second store in Mooloolaba, Australia. His repairs have made Cybertek Computer Repair a highly profitable business, and Adam couldn't be happier to have a second store to his budding establishment. Adam uses RepairDesk for managing everything at his old store and he is planning to do the same for the new one.
We recently caught up with the young businessman to hear about his success story and how he is taking the next big step of expanding the business. Here's what he told us.
Cybertek Nambour
Adam started his career in the retail industry as a manager at a multi-store repair business called My IT Shop, where he was supervising one of the store locations. Later, he was promoted to the position of area manager, and soon after, he ended up buying that place. Though the store had a reputation and a customer base, Adam had a vision of putting his own spin on it. So he gave it a makeover, starting with its name. Enter Cybertek Nambour: a computer repair shop providing the best tech solutions to local customers, with Adam's own personal touch of customer service.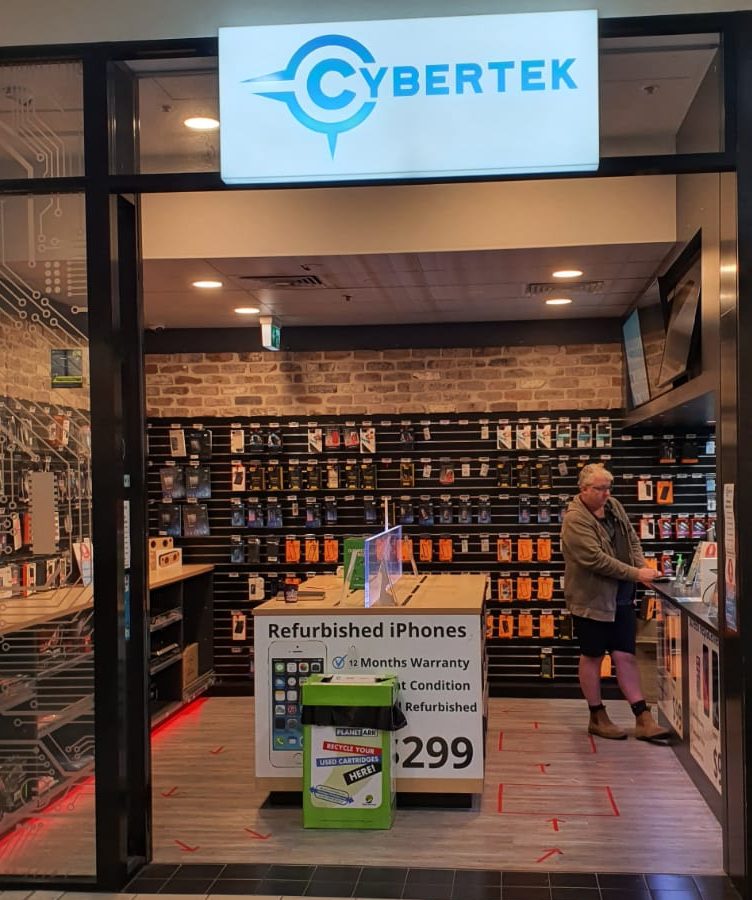 After putting the basic elements into place, Adam started looking for a system that would help him track all the store's operations without any limits. He knew that he needed a repair shop software that aligned with his vision and offered a POS solution that would be easy to use, and that would actually help him grow his business.
Finding the right partner
It is always hard to find something that's right for your business, but things get harder when you know exactly what you need. From his prior managerial experience, Adam knew what he needed in his repair shop software to take the helm of his business. So he tried out different options available online, just like our friends Tony from Avtek Mobile and Denis from First Response Phone Repair, and there he found RepairDesk, the repair shop POS software that was the perfect match for his business.
"There were a few POS solutions that we tried but didn't really like, such as RepairQ, Retail Express, and Dear. Then I came across RepairDesk and the first experience was pretty decent."
With our computer repair shop software, Adam was able to do all the things that he wanted, in the ways that he fancied.
What team Cybertek LOVES about RepairDesk
For Adam, the whole point of having a repair shop software in his store was to be able to do things with the least amount of time and effort, so he can save his energy and invest it in growing his repair business. That is why Team Cybertek is a fan of our customer management and invoicing features.
"RepairDesk is an absolute time-saver because everything's there. Like I can search for a customer and instantly see his sales history. I can search for an item and see where it was sold and on what invoice. It's all good and effortless."
No wonder that Adam has a special thing for our computer repair shop management software's printing and scanning features! He loves how these little tricks do the smartest work when it comes to inventory management at his store. "I love that I can print all kinds of receipts, tickets, and labels from a single screen without having to move around. Also, I can scan items and the system takes care of all the information for me. The POS system even tracks the serial numbers of items, which is super convenient."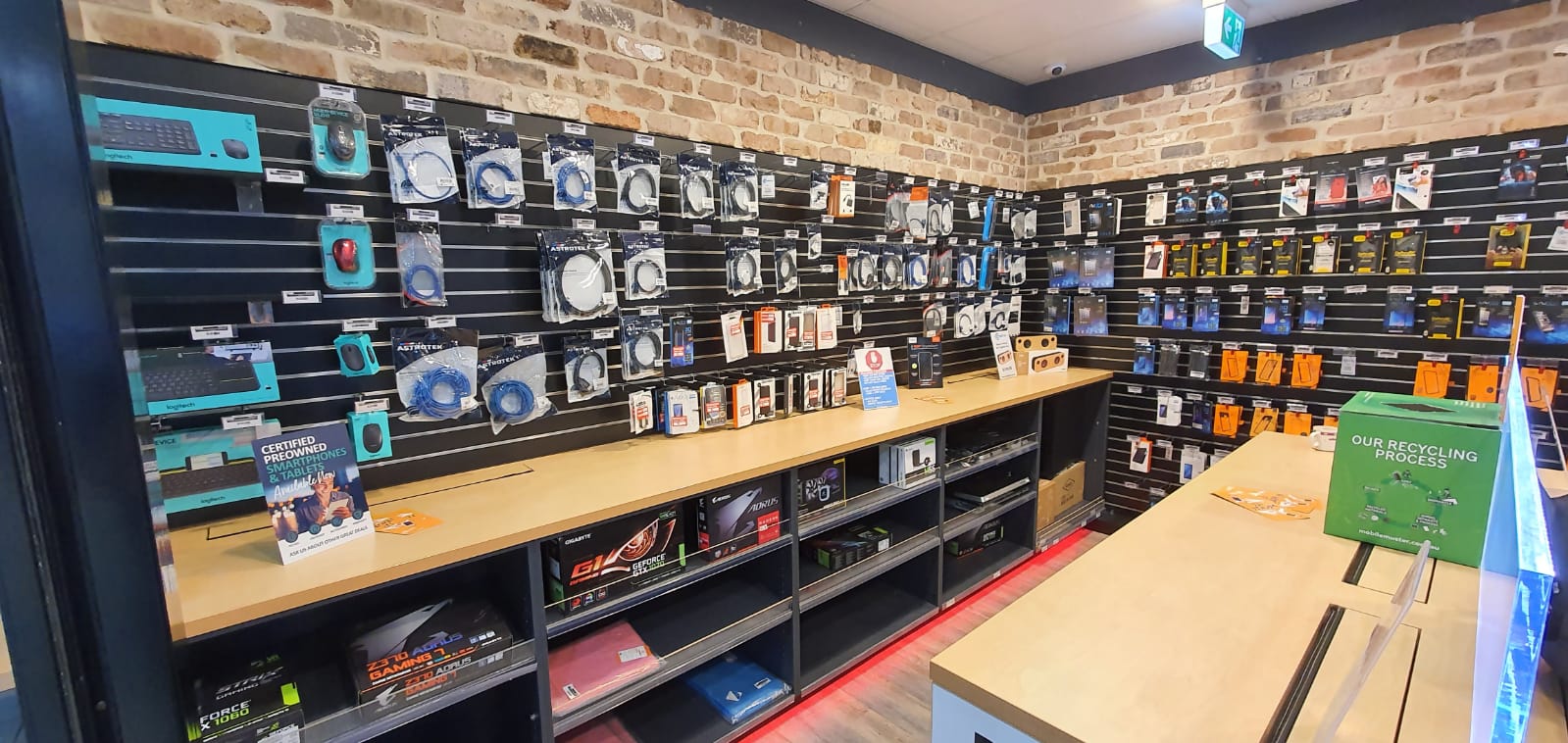 Team Cybertek Computer Repair also makes the best use of RepairDesk's payment integrations. Currently, they are using Tyro payments and are also looking into PayPal. 
Adam is also one of our dearest customers who first tried out the RepairDesk Enterprise Plan. Team Cybertek Computer Repair is excited to surprise their customers with a loyalty program, gift cards, store credits, and product bundles. "We aren't using the enterprise features at the moment. With the COVID-19 situation, we've just been focusing on what we need to do. But as things are getting back to normal, we'll set these elements up for sure."
The freedom to let go
RepairDesk gives Adam the freedom to run his repair store from wherever and whenever he wants. The ability to monitor all employee activities from anywhere at any time has empowered Adam to manage everything at the old store while opening a second location in Mooloolaba.
"I like that I can check the status of all repair jobs and see what needs to be done and I can track who's been doing what. I have also added the feature where the system asks the employees to sign-in every time they try to do something, now everybody is accountable for the things they are doing. So I can easily keep a check on everything at the old store through RepairDesk reporting, while I'll be away at the new one. "
Last year when Cybertek Nambour joined RepairDesk, its top-notch customer service and ease of use made life easier for Adam by allowing him to train staff quickly from the get-go. It is that same time of the year, and Adam is opening another store. But this time, as he has explored all there is in his computer repair shop software, training of new employees will be a no-brainer.

A shared mission
RepairDesk and Cybertek Computer Repair share a mission to grow Adam's business to help more people with their device repairs. From Cybertek's quality repair services for its customers to RepairDesk's smooth management of all store affairs, they have been working together to create an impact in the lives of people of Nambour, Australia for almost a year now. The amazing duo will continue to do the same for the local customers of Mooloolaba.
Our repair shop software has a history of helping its customers grow and expand the horizons of their businesses, Adam from Cybertek Computer Repair is one of the many examples. If you also have the thirst for finding the best partner for your repair store, try RepairDesk today.  Let us help your business grow bigger while we mind all of its functional needs.
Sign Up for a 14-day FREE Trial