2020 has been a dramatic year so far and unlike anything we've ever seen. Its roller coaster ride is not over yet and people are trying to adjust. While many people are going back to their offices, others are still staying indoors and working from home. They are looking for affordable and accessible computer accessories to level up their work-from-home setup. As a computer repair shop, it's in your best interest to help them out by selling these best laptop and computer accessories around.
Laptop Desks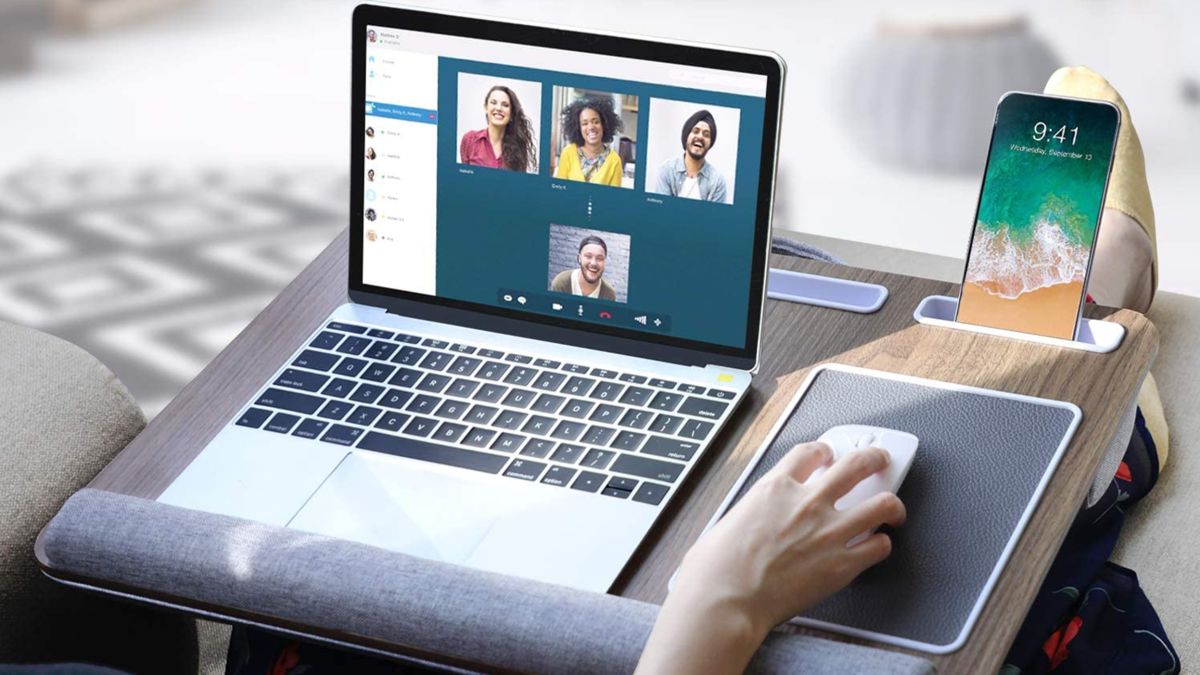 Most home office workers use their laptops, but how many do you think use it with a nice table and a comfortable chair? Only a few. The rest drag the poor thing around the house and use it sitting on a sofa or a bed, and then complain about getting tired. Let's make it easier for them.
Offer smart lap desks for laptops that can help them work better at their home office. Tell them they can put their phones in the mobile slot and a mouse on the mouse pad and work efficiently while laying on that sofa.
Laptop Sleeve
What does a normal laptop user do after calling it a day at the home office? Certainly not put the laptop back in its bag like they should, right? Well, there is a better solution than that: laptop sleeves. All they have to do is put the laptop in the sleeve, and they can leave it wherever they want and keep it safe. The padded zipper bag will protect their laptop even if they sit at it in the morning. Yeah, that happens!
Cooling Pad
Laptop heating is a classic problem that all users face and it's a dangerous one. Every laptop user wants this heating misery to end, especially in the summers. So naturally, they look for a cooling pad to calm their computers and themselves. Why not keep some at your computer repair shop?
Cooling pads allow your computer to improve its airflow and keep things cool on the inside. They allow for greater cooling to your laptop's internal components, which helps increase their life as well. It also protects you from the unpleasant and harmful heat the laptop generates, making it a bit more comfortable if you want to put it on your lap.
Wireless Mouse
Wireless mice are one of the most popular computer accessories around, and fairly so, because they lift up the whole work game. Provide a variety of such mice to make your customers' work days more productive and fun. 
Keyboard Cover
This one's another computer life-saver, used to clean up the home office mess from computer keyboards. All laptop and computer users love keyboard covers, for they give them the freedom to freely enjoy their drinks while working. No spills, no frills!
You can also group this product with a keyboard repair service and offer the two in a product bundle offer with a discount. Your customers will love you for it.
Cleaning Kit
With the recent coronavirus outbreak, an alcohol-based cleaning kit has become one of the most essential computer accessories, and a must-have for your computer repair shop. Make sure you thoroughly clean all customers' devices before and after each repair and give them a cleaning kit with their repaired devices.
Advise your customers to regularly clean their cell phones, computers, laptops, tablets, and other electronic screens to keep them coronavirus germ-free. 
Speakers
Who doesn't like to listen to some music when they are home? Built-in computer speakers do not do justice to their users, so they look for speakers to enjoy good music and have some fun after a long day at work. Add a variety of the latest wireless and waterproof speakers in your range of computer accessories and win the hearts of your customers.
Gaming Controllers
The long-lasting work-from-home routine is making computer users turn to video games when they want to unwind. While a keyboard and mouse serve the purpose most of the time, a lot of games are made easier to play with a controller. You can offer PC game controllers in all different shapes, sizes and specifications, and manage their stock with your computer repair shop software. You can even stock controllers from the latest gaming consoles, since they're compatible with PCs these days as well.
As people are staying at home to stay safe, don't wait for them to show up at your store to buy these computer accessories. Set up your online store with a WooCommerce integration built right into your computer repair shop management software and sell them online.
How to Setup Your Online Store
Sell the best computer accessories
Do you have these basic and most popular computer accessories at your computer repair shop? If not, get them in stock and start selling them to your customers, and help them get productive while working from home. You can make bundle deals of these products with the Enterprise Plan of your computer repair shop software. 
Oh, you don't have a computer shop software? That's not a problem! Consider choosing RepairDesk for your computer repair shops. You can sign up anytime and we'll help you get your online store up and running with the best computer software and hardware repair services and accessories.
Sign Up for a 14-day FREE Trial