With three booming stores in Brisbane, Peter Haydon has built his successful repair brand Technology Traders. Besides their extraordinary repair services, Technology Traders specialize in buying, selling, and trading mobile phones, tablets, laptops, computer parts, accessories, and more. Of course, none of this success came in a day or a week. For Peter, what made it possible was his years of hard work and dedication, along with the extra spice of our all-in-one repair shop software. Here's the full story.
From employment to settlement
Our friend Peter was living by and working in video games when a sudden health lapse hit his life and made him realize that he needs to settle down. Taken aback by the whole incident, it took him a minute to make a new game plan for his life. 
Soon, Peter knew that starting his own computer repair store was his best shot. "Well, I was thinking about what I can or want to do with my life, and since I have always been into technology, starting my own tech business was it. So I opened my first store in 2013."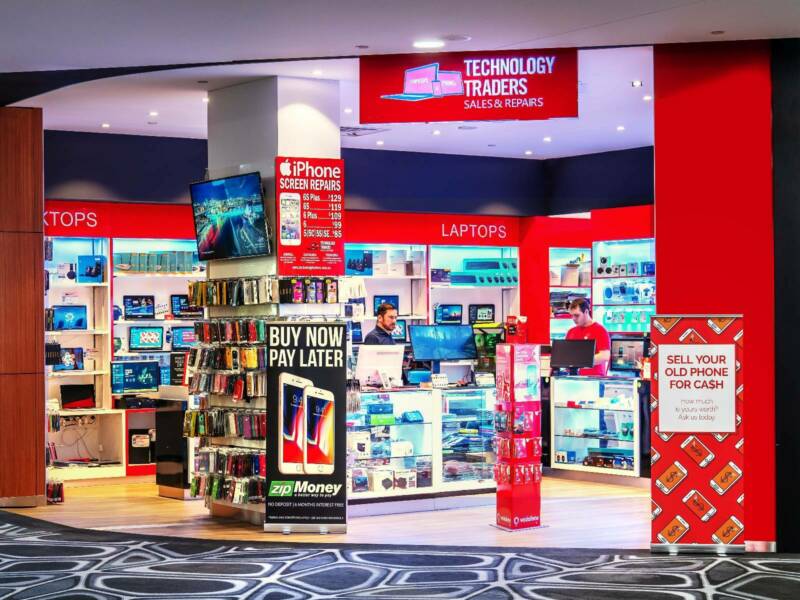 Just like our friend Denis from First Response Phone Repair, Peter first tried to manage his store operations with a pen-and-paper method, and later went the route of Microsoft sheets and a basic POS system in the process. But all of that was not cutting it – it just wasn't enough to manage the day-to-day operations that a repair store demands. "I had a journal and I used to write down my sales on one side of it and buys on the other. Then I was using three different things to manage it all but that was not working out for me."
"I wanted a solution that would take care of everything and let me manage it all in one place. You know, like Windows. An operating system that does all the functions for us, right? So I was looking for a similarly integrated system for my business."
How Technology Traders found RepairDesk
Peter began asking around for an all-in-one POS software and came across RepairQ. Team Technology Traders tried it. RepairQ was working fine, but there was a catch: it was not telling them how much GST they had to pay on their sales. As much as this feature was crucial for their cell phone trading business, they couldn't have it in RepairQ. Neither then, nor in the future.
"We tried RepairQ on a friend's recommendation and found it alright. But it did not have the feature of calculating GST, which we really needed in our business. We even reached out to their team and requested for the GST feature a couple of times, but they never responded. That was very disappointing."
Continuing his hunt for the best repair shop software, Peter found RepairDesk and asked one of his employees to check it out. So his mate had a look around the software and then got in direct contact with RepairDesk founder, Usman Butt.
"I came across RepairDesk and said to my employee, hey check these guys out. He tried out the software, then had a chat with Usman and he was really impressed. Usman told him his team would engineer all the features we need and, after our RepairQ experience, that meant a lot to us."

Two tech ventures joined forces
Technology Traders and RepairDesk had one thing in common – their urge to be the best in business. So the two rising ventures kicked off a journey of growing and evolving together.
Since Technology Traders had a second-hand dealers' license to buy and sell used phones, computers and gadgets, they mainly needed a smart trade-in feature in their repair shop software. Team RepairDesk worked alongside Technology Traders to develop the finest trade-in module, and it was an absolute success. Our very own BuyBack Widget is another masterpiece of these Technology Traders + RepairDesk collabs. 
Peter and his team have also been there to test out new RepairDesk features and give their constructive feedback, and we really appreciate it. 
Three Stores, One Software
All that Peter ever wanted was a repair shop software that's not only a POS system for booking repair jobs and creating tickets and invoices, but also a complete solution for all his multi-store management hassles. Since he has got RepairDesk, his life has been a whole lot easier.
"I think the repair business is the hardest lane of retail. There are so many computers and cell phone models, each one has different kinds of repair problems and we have to master them all. RepairDesk helps us a lot in managing all types of repairs and devices."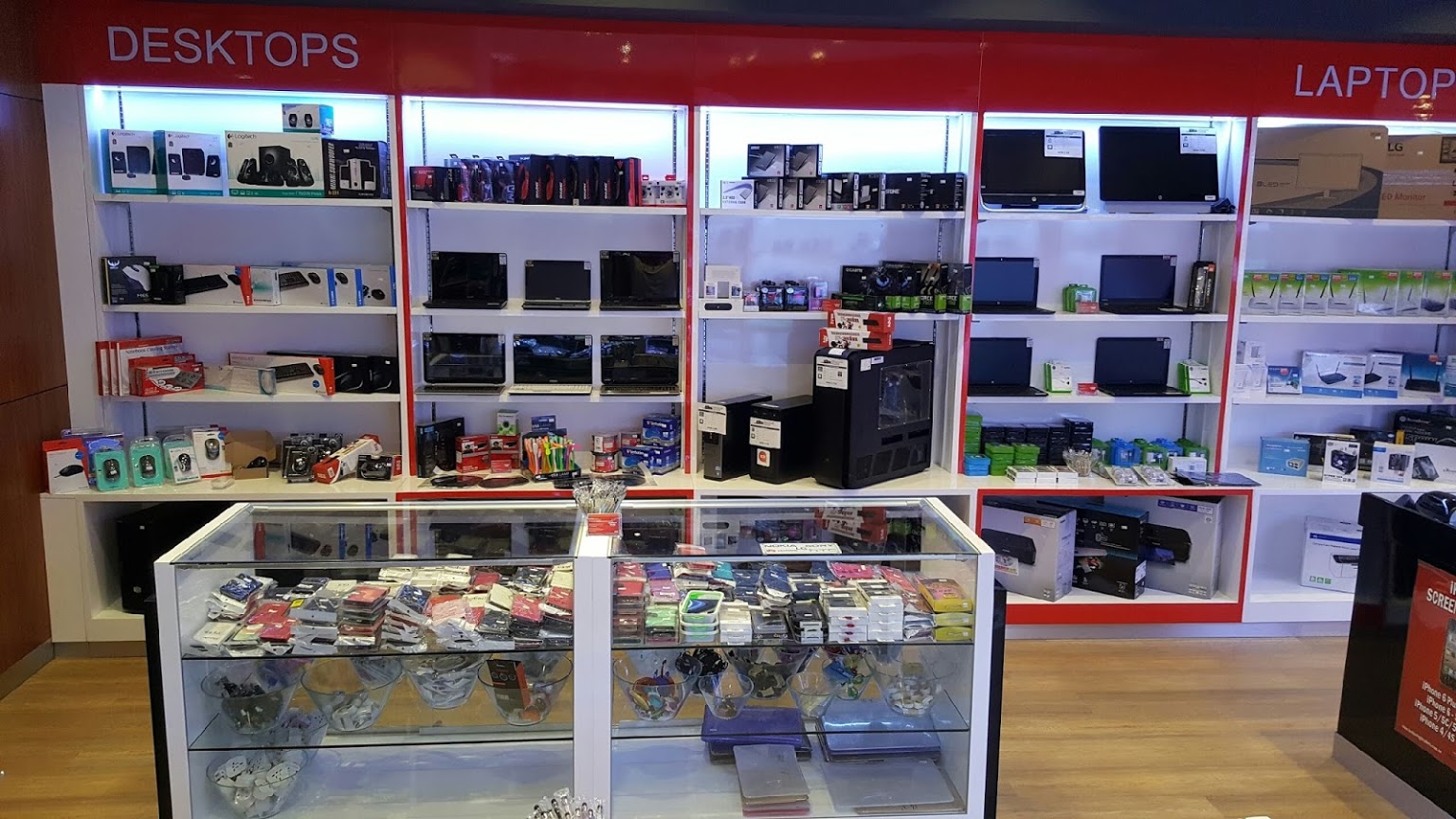 Peter also makes the most out of his repair shop software's automated reporting to keep an eye on everything at his three stores, the sales, profits, inventory, and even his employees.
"Since I manage all three stores and my employees run their operations, I mainly look at the reporting section of RepairDesk. I compare store-wise sales to see how they are doing, which items are selling the most, monitor the activities of my employees, and keep a check on inventory stocks at all three stores, it's great!"
Growing old and bold together
Technology Traders and RepairDesk have been partners for about 4 years now. They have come a long way from where they started and have always brought the best out of each other. Today, they stand strong together as the most trusted names in the repair industry.
"We have been working with RepairDesk for a few years now and it's been amazing. The software has developed so much since its early days. We have collaborated with their team on many features and they have always heard us loud and clear. The end result is that we have got the perfect POS software that helps us manage it all."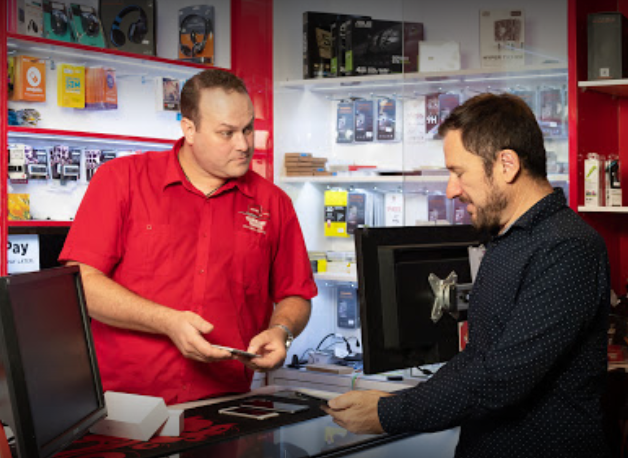 RepairDesk is not just a regular POS software, it is much more than that. Our repair shop software will help you manage everything in your multiple repair stores. It will always stay in your corner and give you and your repair business our full attention and support just like the Technology Traders. So don't think no more and join hands with our cell phone and computer repair shop software. We got you!