Christopher Smith owns a humble cell phone and computer repair brand Savannah iDoctor, which has been serving the local community in Georgia for almost five years now. Closing the deal for his second store, Chris has given RepairDesk half the credit for the success and growth of his business. That's actually a really big deal, and one that we take great pride in. Here's why Chris chose RepairDesk as his partner in business.
Five years in the repair industry, two with RepairDesk
Becoming an iDoctor was never really Chris' plan, but fate had it in his cards all along. It all started with an accidental iPhone 4 repair for his daughter that made 'Chris the Pizza Hut manager' into 'Chris the repair guy'. Before he even knew it, repairs was his thing. So, Chris started entertaining his friends and family for their phone and tablet repairs with a small setup he had prepared in his home.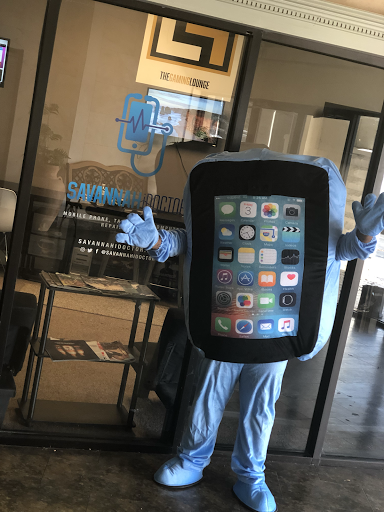 When more and more people started to come in to get repairs, Chris joined a professional phone repair place called 'Savannah iDoctor'. Soon after, thanks to all the hard work Chris put into his new passion, the place's owner transferred all the shares to Chris and handed the business over to him.
Savannah iDoctor managed their business operations with pen and paper for about 3 years. But, they were having a hard time with it. In 2018, Chris heard that there are some repair shop software out in the market that solve the management hassles of repair stores. So, he went online to see what POS systems repair people were using and recommending. Once he found out that RepairDesk was the number one choice of the majority of repair shops, he decided to give it a try. And guess what? Savannah iDoctor and RepairDesk have been together since then.
"I came to know about RepairDesk from the Facebook groups. I saw people in the repair industry talking about it. So, I did my own research and signed up for the free trial. Back then, there were not as many features as there are now. But, I noticed that the team was very innovative, trying to make things better for repair shops, so I decided to stick with it." 
Streamlined Workflow of Savannah iDoctor
It's funny how repair stores provide and fix people's technology, but when it comes to technology helping their own work, they strangely say no. Chris remembers the old times when they were trying to manage things with old-school methods and it always cracks him up. Having a competent repair shop software that can keep up with their needs is a big relief for Savannah iDoctor.
"Before RepairDesk, we were writing everything on paper. So, we didn't have anything to electronically check the customer in, have a list of our customer base, know the updated prices of our services and products, track our inventory, etc. The list goes on and on. With RepairDesk, we can do EVERYTHING AND MORE from a piece of software."
Here are some of the major solutions that Chris has got with RepairDesk.
Pulling customers' data from the POS screen
Before RepairDesk, Chris and the team used to write every customer's information on a piece of paper, roll the device in, and secure the pair with a rubber band. Very often, the paper would go missing and there they'd lose their customer's contact details. Fortunately, that's not the case anymore! (phew)
"It's 2020 people, we cannot be writing customers' information on paper, wrapping it up in the phone with a rubber band anymore. It's time to let computers and tablets take care of that kind of stuff."
Chris is really living up to his words with our repair shop software. Now, every time an existing customer walks into Savannah iDoctor, the employee goes straight to the POS screen, searches the customer name, and there it is. If the customer is new, the employee can register the new customer in the software through the POS or ask the customer to do a quick self check-in on a customer facing display. Either way, he is able to check the customer in within just a few seconds. How amazing is that?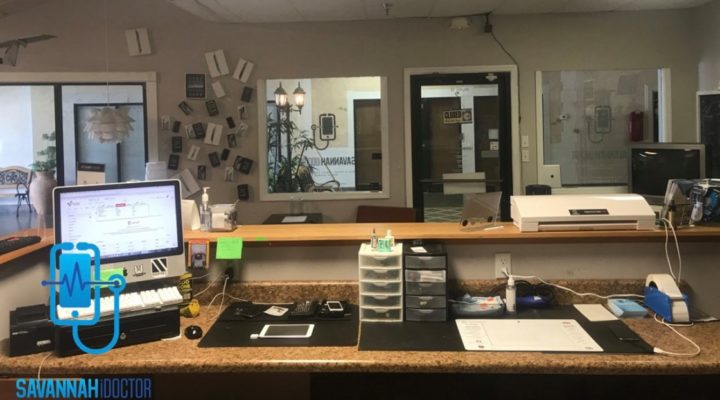 Creating instant repair tickets and invoices
Again, paper tickets and invoices used to be all over the place at Savannah iDoctor. And that was obviously not a very professional way to deal with all the repairs. They had to often phone customers and ask them to pick their devices from the store when they were ready. Warranty claims and refunds gave Chris a headache. He had to look for the invoice in the pile of paper just so he could refresh his memory about the repair. It was a big mess.
But now, with RepairDesk, the repair ticketing and invoicing processes are a breeze at Savannah iDoctor. From repair types to devices, parts, accessories, everything is there on the POS screen. Chris and the team just have to make a few clicks to get the ticket ready. One more click and the invoice is sent to the customer's email. The software keeps a crystal clear history and record of all tickets and invoices, so Chris has also got the pill for his refunds and warranty claims headaches.
Accepting payments with RepairDesk Pay
Chris was not happy with the old payments process at his repair shop. They did have RepairDesk, but they were still using another processor to take payments from customers. So, it was a lot of switching between different software.
"We'd have to check the customer in with RepairDesk on a computer screen and then move to the tablet to take the customer's payment. It was not cool."
Fast forward to the middle of this year, Chris installed the RepairDesk Payments system into his store, and he couldn't be any happier.
"Of course, we love RepairDesk Pay, we can have our logo on the terminal, run our store promotions on it, and take customer payments flawlessly. We have had it for probably 3 months now and not had one issue with this system ﹘ not one! But, you know what? Even our customers love it and that really says something."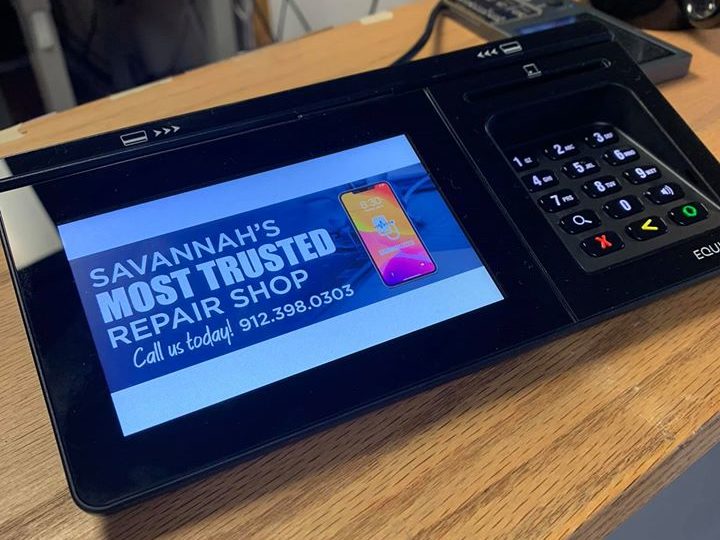 Learn More About RepairDesk Payments
Sending out automated emails and SMS for marketing
Customer interaction does not end when a customer gets his device repaired from a repair shop. No! Chris really believes in getting his old customers back for more. But, before RepairDesk, he didn't have a system to store all his customers' data and pull up a list whenever he needed. So, he couldn't do anything to market his new services and offers to his old customers. 
 "It's important to have our customers' information to send them promotions of our future services, deals, offers, etc. Now that we have a customer management software, we can send out a special email blast to all our customers with just a few clicks. So, we make the most out of the automated marketing feature of RepairDesk."
The second Savannah iDoctor store is just around the corner
RepairDesk has helped Chris scale his small business to a big repair venture. It makes us the happiest to see Savannah iDoctor grow and excel in the repair industry. With their second store on the way, Team Savannah iDoctor has geared up to manage it all with the multi-store management feature in their repair shop software. 
"Our plan is to hit the new year with the grand opening of our second store. Right now, we are closing the deal for its location. Once that's done, our next step will be to set up the multi-store management feature in RepairDesk. The good thing about that is we can duplicate our inventory, prices, and everything else from our existing store to the new store with just a few clicks. As the owner of Savannah iDoctor, I'll be able to keep an eye on both my stores with automated reporting. So, I am definitely excited to get that feature up and running with our new store."

"The perfect marriage between a repair shop and a POS system"
Last but not least, we asked Chris to define the relationship between Savannah iDoctor and RepairDesk, and he surprised us with some heartfelt poetry.
"It's like the perfect marriage between a repair shop and a POS system. I mean, it was not perfect in the beginning. But RepairDesk has worked on itself a lot and made us fall in love with it more and more."
Thanks to our friend, Chris, for making our day. The feelings are definitely mutual. RepairDesk loves Savannah iDoctor just as much.
If you also own a cell phone and computer repair shop and it's your thing, let us be a part of it. We'll make your work more organized, managed, and streamlined, so you can grow your business just like Savannah iDoctor. Give RepairDesk a try and we'll be there for you every step of the way.