Well, it's finally here – we're all ready to say goodbye to the disastrous year that is 2020. While the year was horrendous for almost everything, it was actually a great year for tech. The world saw some amazing new technology spring up, great new products being introduced, and services that made things a lot better. It's a tough act to pull given the state of the world, but tech in 2020 was pretty awesome.
Let's recount some of the great stuff we saw in the world of tech this year.
Computers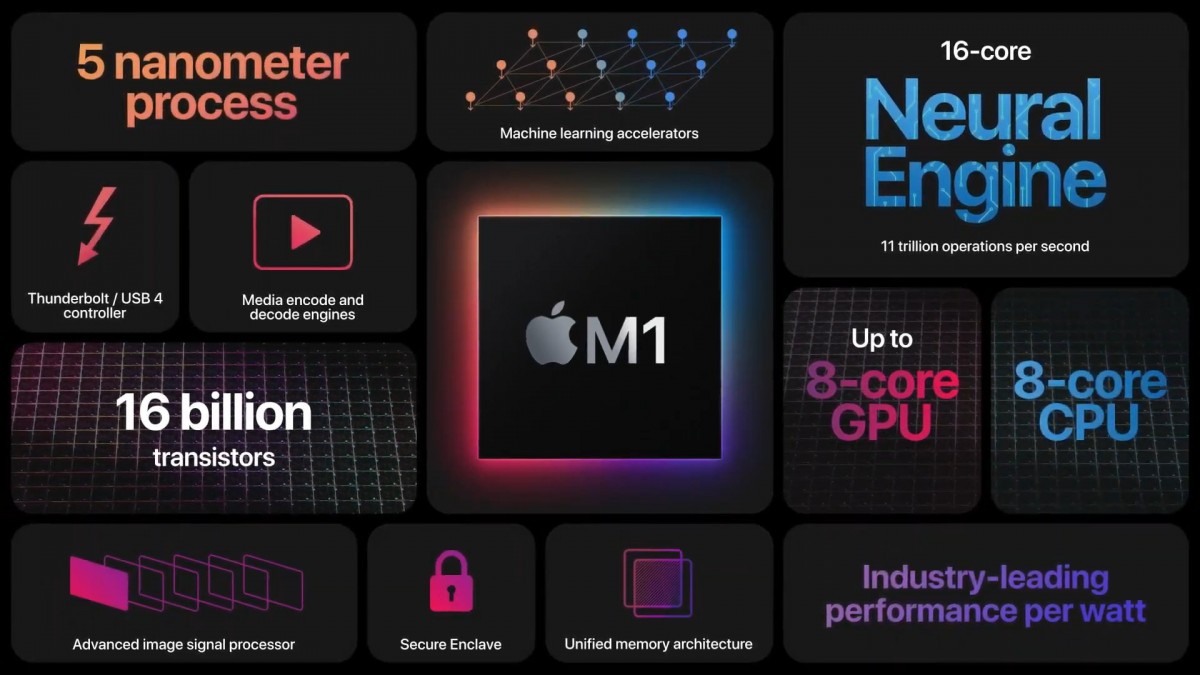 Apple M1 MacBooks
We're starting off with one of the biggest winners this year – the Apple M1 chip. While it may not be the best for repair shops, the Apple M1 system-on-a-chip (SoC) has completely changed the game for mobile computing. The system is remarkably powerful with a tightly-woven architecture that takes performance to the next level.
As the first chip built on the 5nm process, the Apple M1 adds multiple CPU, GPU, performance & efficiency cores, and onboard RAM all on a single die. This dramatically speeds up processing and power management is outstanding. Even with low-power chips, the Apple M1 outclasses Intel's processors by a large stretch. It also helps that the software is highly optimized for it, with macOS Big Sur bringing Apple's A-game. Even though the system is based on ARM, it is perfectly capable of processing x86 instructions. It's all thanks to the Rosetta 2 translation layer that Apple has carefully crafted.
Apple has been dreaming of such a system for a very long time. Being able to manufacture their own systems with their own chips allows Apple to better integrate everything together. macOS has been struggling with Intel system for a very long time now, and it looks like those pains are finally gone.
The new Apple M1 chips are currently available on the MacBook Air, the 13″ MacBook Pro, and the Mac Mini.
Nvidia GeForce RTX 3080
Another outstanding winner this year is the Nvidia GeForce RTX 3080. This graphics powerhouse is a major step forward in PC gaming, bringing Nvidia's ray-tracing and DLSS technology to the masses. Gaming performance at 4K resolutions was achievable for the PC community in large part due to the RTX 3080.
Nvidia's track record on the RTX 3080 proved to be a pretty great one, even if it didn't live up to the marketing. While performance was not exactly twice as fast as last year's cards (something Nvidia touted heavily in its promotion), titles like Minecraft and Quake II saw incredible gains. The RTX 3080 thermal performance was surprisingly good despite the advanced technology. This could be because most modern games don't stress the GPU as much, but for now, thermals hold up well. What's really incredible is that the price point is not as steep as everyone expected. The base model RTX 3080 starts at USD 699, which is huge! Seeing how big the generational leap is with these new graphics cards, we would have expected to shell out more. However, Nvidia managed to deliver the goods at an affordable price point, making 4K 60FPS gaming the new standard tech.
---
Game Consoles
Next-Gen Consoles (PS5, Xbox Series X)
2020 was a great year to be a gamer! Not only did the RTX 3080 drop for PC gamers, but we also witnessed the launch of the Playstation 5 and the Xbox Series X/S for console aficionados. The much-awaited systems promised a new generation of gaming with 4K 60FPS graphics and incredible hardware solutions.
Playstation 5
The new consoles use solid-state drives as the de-facto storage units and have developed tech to make full use of them. PS5 system architect Mark Cerny elaborated on the system's capability to pull uncompressed data at amazing speeds early this year. By most estimates, the SSD tech is so fast that developers can load assets directly into the system pipeline, bypassing costly I/O seek times. This means that load times and lengthy patch processes are a thing of the past. You'll be able to have your game update while you're playing it, with no interruptions whatsoever.
The system also had some great launch titles like Spider-Man: Miles Morales, Devil May Cry 5: Special Edition, and a remake of Demon's Souls. Additionally, a majority of Playstation 4 games can be played on the new system thanks to backwards compatibility. This means that the PS5 can be a good substitute for your current hardware, provided you're able to get your hands on one.
Playstation DualSense Controller
Perhaps the most innovative feature that Sony has pulled out is its new DualSense controller. The PS5-exclusive peripheral is absolutely unlike anything people have seen, with technology that is truly stunning. The controller sports adaptive triggers that offer varying degrees of resistance, clicks, and snaps. Weapons in shooting games have a unique feel to them, with different kinds of action. In some cases, the trigger will actively push back at your finger, giving a major feeling of immersion.
The major standout feature of the controller, however, is the haptics. Sony has outdone themselves by completely reinventing the way vibrations are now felt. The new Foster-branded voice coil actuators belie some kind of magic that makes the controller feel alive. With it, you're able to feel both conventional rumbles and minute details all around. Sensations like crunching sand, clinking glass, clanking metal, and soft breezes can all be felt here. It's a level of haptics that goes further than what we're accustomed to. The controller itself seems modular and most of its components are easily-repairable, though there might be some soldering required in certain instances.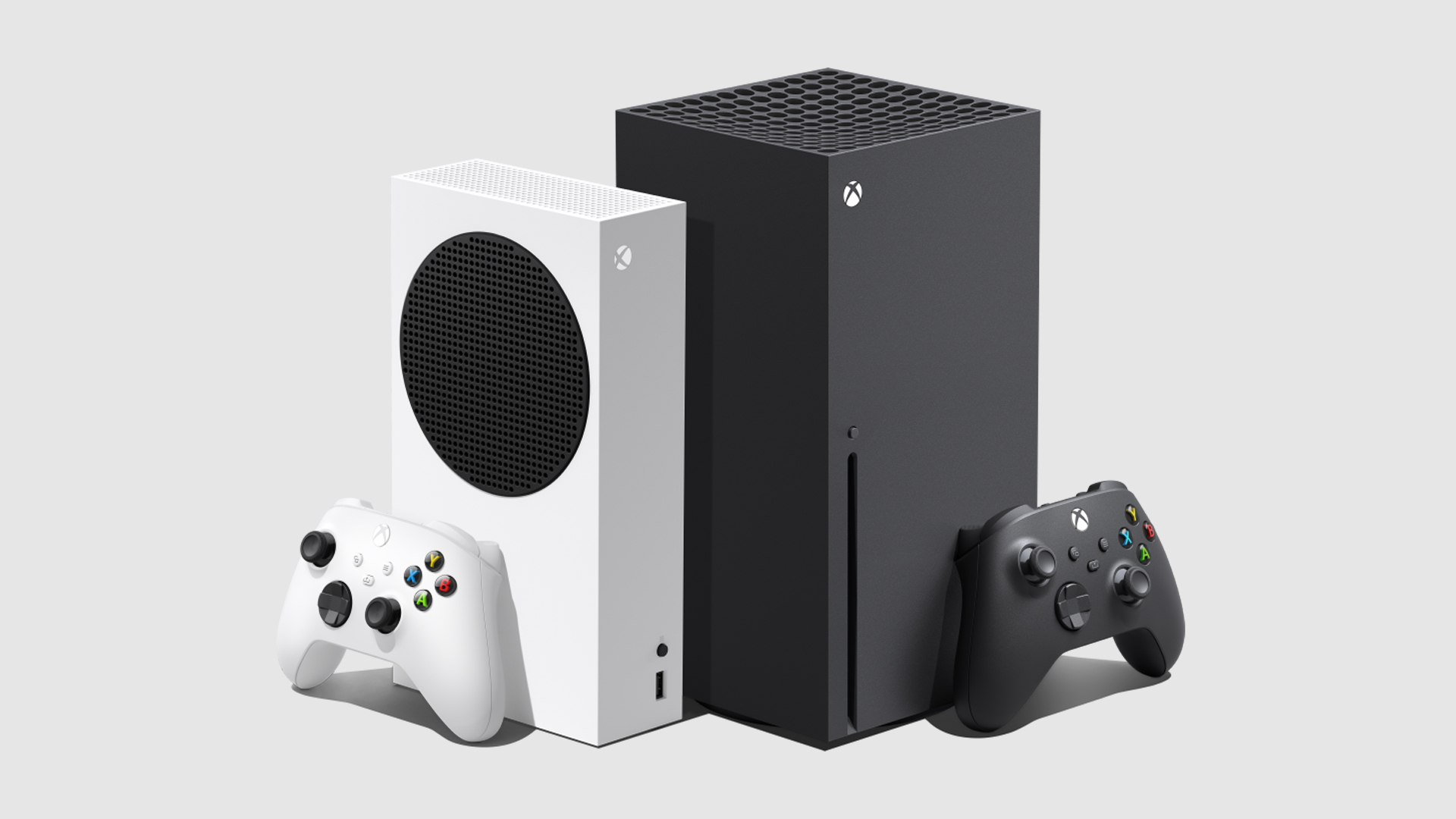 Xbox Series X & Series S
On the Xbox side of things, storage management has seen a major overhaul. Engineers at Microsoft figured out a way to have gamers only play portions of the game as needed, cutting down on storage and I/O costs significantly. Players will be able to delete sections of the game that they are not using without harming the integrity of the entire thing. Don't want to play the single-player campaign in the next Call of Duty? No problem, just remove it entirely. Want to only focus on the story in Halo Infinite? Remove the multiplayer to gain a ton of space. Players who have finished Devil May Cry 5 can clear the story missions to make room for only Bloody Palace.
Tech innovations at Microsoft also help the Xbox brand of consoles. Its new Sampler Feedback Streaming (SFS) system helps it load portions of mipmaps on-demand, which provides a 2.5x performance boost in loading and rendering. This keeps it on par with its rival, the PS5. Perhaps the most exciting thing about the new systems is their ability to switch games mid-session and resume as normal. This truly is a milestone in console gaming tech.
Xbox Game Pass
While not exactly a hardware solution, the Xbox Game Pass has certainly been a stellar addition to Microsoft's offerings. The Xbox Game Pass is its subscription service for games, allowing players to gain access to a whole library of titles for an easy monthly fee. The program was extended over to the PC in 2019 and makes its way to the Xbox Series X/S as well.
The benefit of Xbox Game Pass is having access to a ton of games on multiple different platforms. Subscribers are able to choose which titles to play at an affordable cost and can enjoy it on the platform of their choosing. This means that players can get games on-demand as needed and that friends can easily party up in those games since they all have access to it.
Xbox Game Pass isn't just limited to Microsoft systems either. Phil Spencer, Executive VP of Gaming at Microsoft, has said that he plans to take the business model across platforms. This is perpetuated by Micorosft's "Project xCloud" streaming initiative, which was later rolled into the Xbox Game Pass Ultimate. The cloud streaming service allows for select Android phones to play Xbox games off of powerful remote servers. For the future, the company is looking to expand Xbox Game Pass to iOS.
---
Smartphones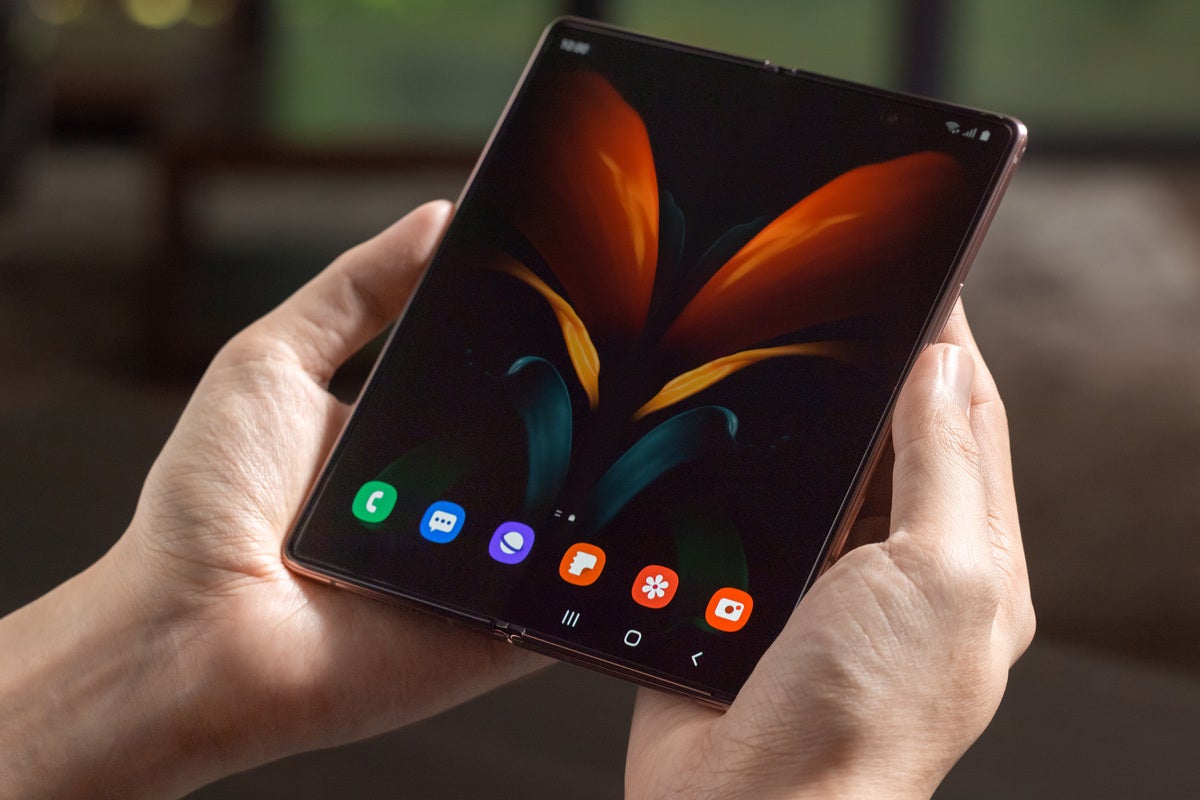 Samsung Galaxy Z Fold 2
2019 was the year where foldable phones were introduced to the world. While most products with a folding screen suffered from first-generation problems, their successors made the perfect case for their existence.
The Samsung Galaxy Z Fold 2 was the company's answer to all foldable qualms. Building on the first model, the Z Fold 2 ups the ante with a bigger cover display, a better hinge mechanism, and more optimized apps. The phone flies when it comes to multitasking, easily being able to run apps side-by-side for maximum productivity. Thanks to a bigger cover display, the phone is very much usable even when closed. And when it's deployed, it works wonderfully. The new Flex Mode lets you split controls and other important functions between the two screens, so you can span the width of the display. Add to that the 120 Hz refresh rate on the main screen, and you have a stellar phone that is worthy of its flagship status.
The only downside is the astronomical price point, which still puts it out of widespread consumer reach. Still, if you need a phone that proves that foldables are the new future, then this is it.
Motorola Razr 5G
Not wanting to have their flagship phone be considered a dud, Motorola also slammed in with the update to its foldable tech. The Moto Razr 5G isn't your average hardware refresh – it's a reinvention of the future that Motorola promised with 2019's misfire.
The Razr 5G has beefed up its internals to a Snapdragon 765G, which boasts improved power and low battery consumption. The chipset may be a spot lower than other flagships, but the impact on the phone can be felt immediately with a zippier software experience. The phone's clamshell design makes it much more pocketable, and opening up to a full-sized 6.2-inch OLED display is something very few can match in the market.
The outer display also adds a lot of utility to the phone, making it so that you can answer calls, reply to messages and emails, check your calendar, control your music, take a selfie, do so much more without ever having to open up the phone. Really, the only thing the phone falls short of is in competitive pricing which, even though it is less than half the price of the Z Fold 2, is still quite a lot.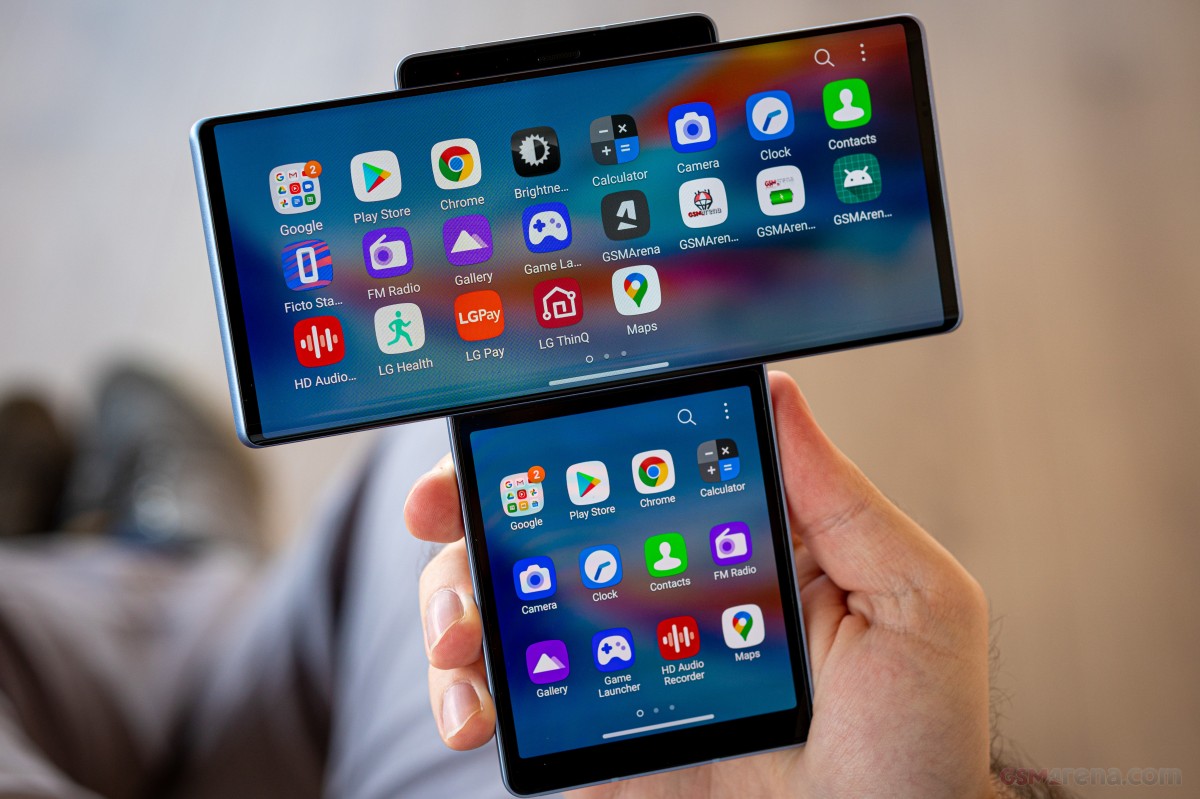 LG Wing 5G
Quite honestly, nobody saw this phone coming, but it's really an absolute joy to see. The LG Wing 5G is a peculiar little device that boasts a flip-out screen. The surprise here is that it flips out in the middle to reveal another screen hidden underneath. This creates a T-shaped device that, quite honestly, is just so much fun to use.
The phone brings a whole host of utilitarian uses with it. Deploy the screen to watch a video and the bottom portion houses the controls. Flip it out to reply to a message in landscape by holding it upside down and tapping away on a large keyboard. Keep track of your Uber while having media controls out. There's really a lot that this phone can do that people will love.
One of the most standout features of the LG Wing is its camera gimble mode. This provides a steady shooting experience while superb stabilization for video. The camera can also be rotated using the on-screen controls. In summary, this phone proves that there's still some creative designs to go around in the smartphone world that totally changes the game.
---
Software Services
Zoom
Of course, we have to put in a special mention for Zoom. This video conferencing software shot up in popularity across the globe in 2020, making it the most downloaded software of the year.
Zoom helped keep people in touch in a year where human connection was most needed. Friends, families, businesses and communities of all types made use of the software to connect with one another. This prompted Zoom to push its technology further, adding background replacements and offering better streaming capabilities. Despite having the likes of FaceTime, Skype, and Google Duo on our devices, Zoom quickly made itself onto most people's phones and computers. Remote work and distance learning benefited the most from using Zoom, as work-from-home and online classes became the norm.
Even though there have been security concerns related to the platform, Zoom's meteoric rise to success and its widespread use to keep people in touch was one of the special highlights of 2020.
---
And there you have it – these are some of the tech highlights of 2020 that stood out. There's plenty to look forward to in the coming year, and we're excited to see what new tech wizardry 2021 brings.
From all of us at RepairDesk, we wish you a happy new year.