The European Union has taken the bold step to move forward with creating legislation to shape consumer devices. According to the European Commission, they plan to enact a mandate that makes it necessary for all consumer devices sold in European markets to have a USB-C charging port. Which is great news for the repair industry and especially those updating inventory in the repair shop software (so many fewer barcodes to scan, right?!). But is it really going that way?
The new law enacted by the EU, among other things, aims to harmonize all electronic devices with a single charging standard. This makes it easier for companies to not only create devices but also removes the disparity between different charging standards. For cell phone repair shops, it means that they will have more standardized charging port repairs.
But what does this mean in the grand scheme of things? And how does Apple, arguably the world's biggest tech company, stand on the issue?
A Case of Apples and Oranges
While the idea is welcome by many within the tech industry, companies like Apple have shown concerns. The EU mandate would make it necessary for the company's iPhones to get rid of their proprietary Lightning port in favor of USB-C. The legislation could also mandate that they provide Lightning-to-USB-C adapters to facilitate older models.
This naturally is not a decision in favor of Apple. The company responded back with an official statement. "We share the European Commission's commitment to protecting the environment and are already carbon neutral for all of our corporate emissions worldwide," said an official spokesperson from Apple Inc.
"We remain concerned that strict regulation mandating just one type of connector stifles innovation rather than encouraging it, which in turn will harm consumers in Europe and around the world."
Apple is basically relying on the argument of providing choice and innovation to its customers. Their claim is that being innovative is more important, as different standards can provide advancements in multiple areas. But does this argument really hold up given the situation?
What Apple Doesn't "C" in Lightning
If you look at it objectively, Apple's proprietary Lightning port is way inferior to USB Type-C. The Lightning standard was designed exclusively for Apple products, and as a result, they don't share much data on it. However, when viewed in comparison to other standards, we can see just how effective it really is.
For one thing, the Lightning standard is proven to charge at a significantly slower rate. A normal USB-A-to-Lightning charging cable charges slower and doesn't have fast charging capabilities. And while the USB-C-to-Lightning charging cable can top up your phone faster, it's still only 18W of charging. That is a far cry from the standard USB-C chargers in the market, which can go up to 100W of power.
All repair technicians would agree that data transfer rates are slower too. Since USB-A-to-Lightning cables still operate on the ancient USB 2.0 standards, the transfer rate is abysmal. You're looking at speeds of 480 Mbps on traditional chargers versus the 10 Gbps that USB-C provides.
While this may have worked in the past, Apple's current direction of using ProRes footage with the iPhone 13 Pro/Pro Max models will be an absolute nightmare if you don't have the right cable or port. This means keeping a constant stock of these accessories with updated data in the repair shop software. But then Apple doesn't readily make its accessories available for everyone to sell.
At the same time, repair shops can stock their third-party counterparts unless they're Apple authorized.
"C" is for "Confused"
What's interesting to note is that Apple isn't following its own trends here. In 2018, Apple shifted its iPad Pro tablets from Lightning to USB-C. The transition already began with MacBooks in 2016, but this was a mobile device that had previously relied on the Lightning port. Fast forward to 2021 and almost all iPads now rely on USB-C for power delivery.
It's truly a wonder then why Apple chooses to shift devices like MacBooks and iPads to Type-C but refuses to grant iPhones that same privilege. With this confusing dichotomy in charging standards, Apple's claim of innovation being stifled doesn't really make sense. What is it that makes the Lightning port so much more innovative than USB-C?
What it's stifling by this is the growth of the repair industry, claiming a monopoly over iPhone repairs. But of course, repair shops out there still offer iPhone repairs. In fact, RepairDesk repair shop software has a dedicated iPhone repair vertical.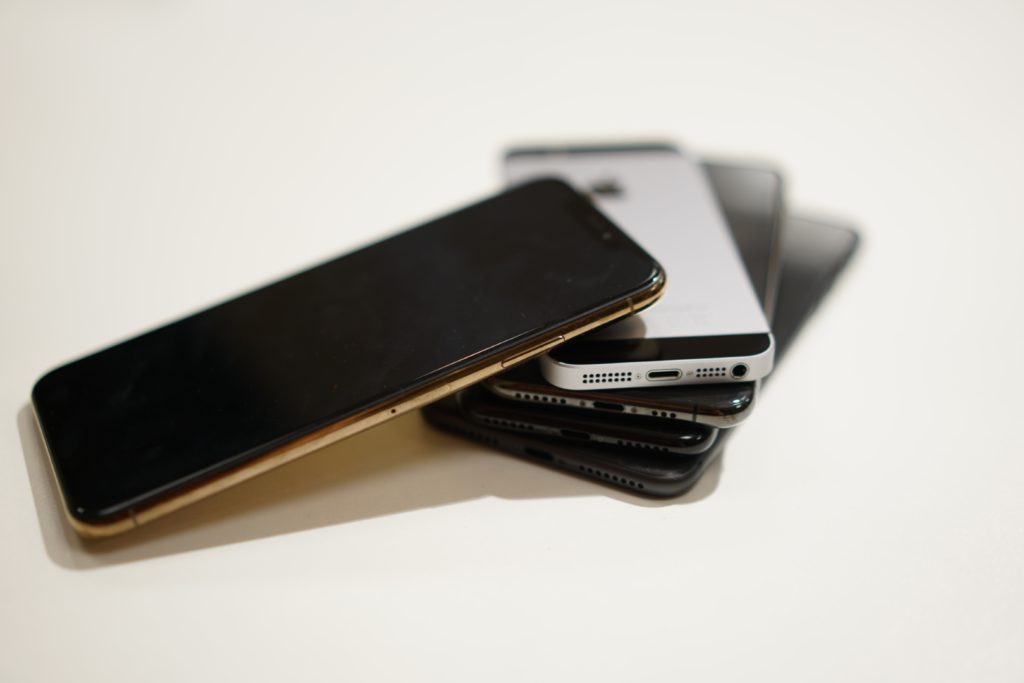 The Threat to Apple's Ecosystem
While it's debatable how innovative Lightning really is, the undeniable fact is that making the change for iPhones hurts Apple immensely. Since 2012, Apple has been releasing accessories and devices that tie into its Lightning-forward approach. There are adapters for everything, including HDMI, analog audio, USB cameras, SD cards, VGA, Digital AV, and (surprise, surprise!) USB Type-C. This same approach has been applied to Apple computers as well with their over-reliance on "dongles" for extending I/O.
The sudden shift to USB-C would mean that Apple won't be able to make any more money off of its thriving accessory business. Currently, the iPhone ecosystem is locked down to the proprietary Lightning port. In this scenario, even if third parties make their own accessories, they still need to secure the rights from Apple to use their technology. Once Apple introduces USB-C to the iPhone, that sort of tribute would be eradicated. Manufacturers would no longer need to turn to Apple to secure rights.
Apple doesn't want to cripple its bottom line here. They want to keep their ecosystem as vast as possible so more people will buy into it. The best way to do that is if they control every aspect of their device, which is exactly what they're planning.
Most Apple-affiliates repair stores are probably already familiar with these tactics. And while being an Apple-affiliate repair store has its perks, such eco-systems hurt the repair industry overall. It may even lead to lesser innovation in other spheres such as the repair shop software.
The Ace Up Apple's Sleeve
Apple is a large and powerful company, and there's no doubt that they saw something like this coming. The EU has been looking to clamp down on phone standards for a while now. It's smart to assume then that Apple had something in the works to avert this crisis.
The new legislation from the EU does have a loophole in it – the USB-C mandate wouldn't apply to devices that strictly have wireless charging. That could prove to be a way out for Apple here. With the release of the iPhone 12 last year, there's more of an emphasis on Apple's MagSafe technology. This is essentially the company's proprietary wireless charging standard that belonged to the old MacBooks. With iPhone 12, it was introduced as an exclusive feature for iPhones. The new iPhone 13 line has them as well, which may hint at what comes in the future.
Judging from the information that we can gather, Apple may be doing a repeat here. Like the Lightning port that came before it, MagSafe could be the new standard in a "port-less" iPhone in the future. Essentially, Apple could do away with ports entirely and have iPhones charge only with MagSafe.
The company has been pushing for a wireless future for years now. It removed the headphone jack in 2016 and pushed for wireless audio with the same arguments. The company has AirDrop for data transfers to Apple computers. Their AirPods and Apple Pencils connect wirelessly with devices. So what's to stop it from making an iPhone with no port?
What to Expect From the Future For Repair Shops
It's highly possible that Apple is banking on a future without wires. This would mean dropping support for their Lightning standard entirely as well. But if Apple can have its way here, it most certainly will. Apple has sunk considerable amounts of money and resources into securing its ecosystem. The new EU legislation isn't something they can get around, though. Come what may, the EU will mandate USB-C for all commercial devices in the coming years. Apple knows this, and it's prepared to do whatever it can to come out on top.
The new EU mandate still has 2 years before it is completely enforced. This gives Apple plenty of time to pivot to a wireless future for the iPhone. The company has already laid the groundwork for its all-wireless future. MagSafe is clear evidence of that ambition. We've already seen new accessories spring up from Apple's MagSafe technology, so the wheels are already in motion.
So, maybe you won't really be scanning fewer barcodes into your repair shop software inventory after all!
It's really sad that Apple would fight tooth and nail to stand against USB-C being the standard. And if the future is any indicator here, Apple is prepared to once again stack the deck in their favor.