Exciting news here at RepairDesk. We just launched a brand new Warranty Claim / Return Repair (Rework) feature that's now available in public beta and we want to make sure that you are one of the firsts to know about it!
With this you can setup warranty against all service & inventory items so that when a customer comes back during warranty period, you can quickly run warranty look up by entering their device IMEI or Serial number, perform warranty repair and ticket history is updated accordingly.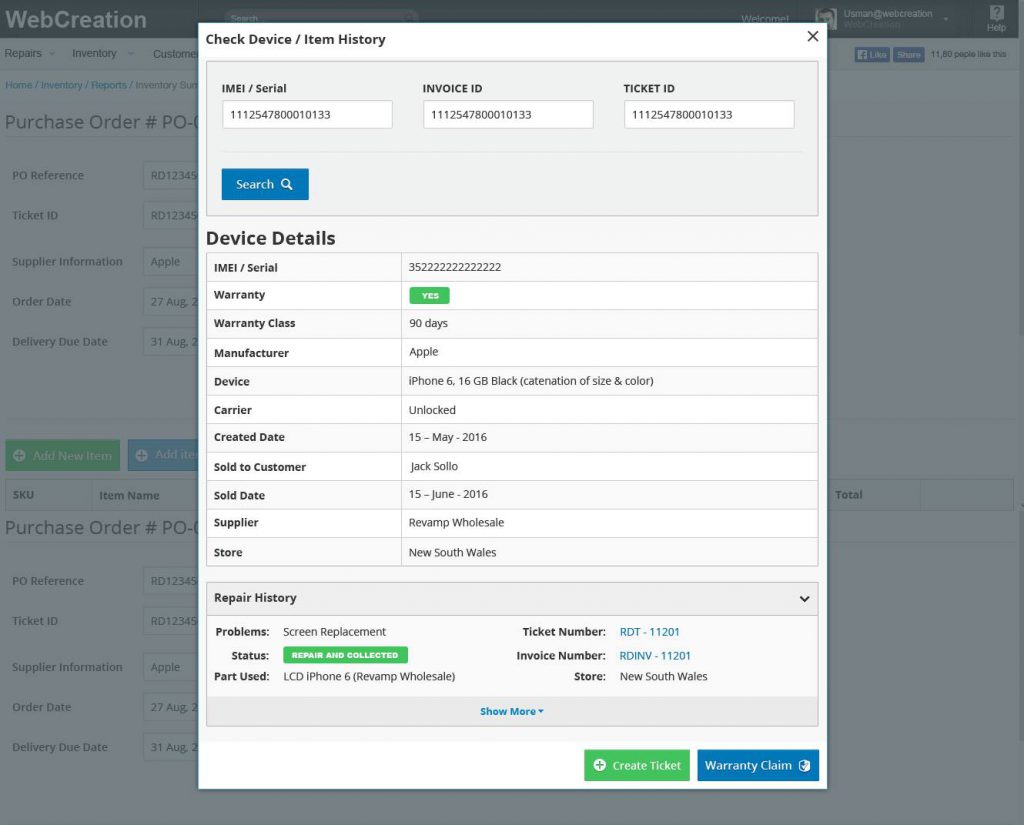 It takes 15 seconds from the time the phone rings or the customer walks-in to the time a technician has all the information they need in front of them—the warranty information, the service history.
You will also be able to replace any services or parts used in the original repair, create RMA and waive charges for any items covered under your service warranty or guarantee.
If you are a 3rd Party Service Center, Repair Depot, Sell Contract Free / Pre Owned Devices or just want to offer Extended Warranty, you're going to want to check this out.
View The Documentation For Warranty Claim!
If you planned to take a look at RepairDesk but just didn't get time – no problem, drop us a line and we'll extend your trial for you.
As always, we're excited to hear your feedback. Stay tuned for more updates in the near future!