RepairDesk is heading amazingly fast towards stability and consistency in our web app. Your reported bugs and improvements are acknowledged and implemented by our hardworking team as soon as they are informed. Below is the list of our latest improvements and bug-fixes in our mid-January release notes;
Improvements:
Inventory Summary Report
A useful improvement has been introduced in the Inventory Summary Report. You can now view a list of all serials against any inventory item that is serialized. A pop-up will be displayed when clicked on "View Serials" just below the on-hand quantity of that product.
Additionally, any serial can be searched by "Store Name" or by the "Serial" itself.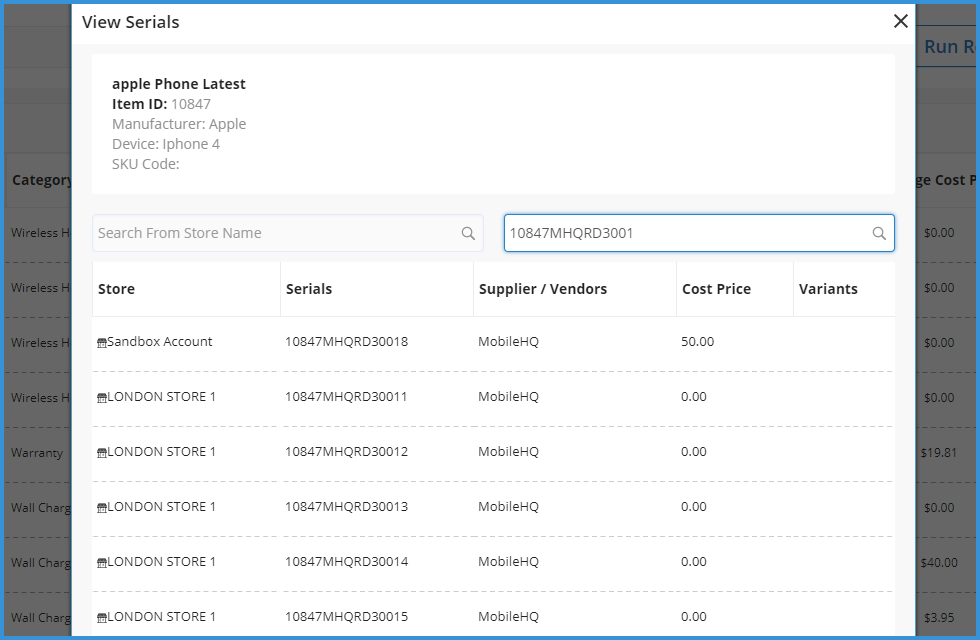 Multi-Store Report
We've added the facility to view average transactions, no. of transactions and total sales against every category displayed in the Multi-Store Report to give a brief overview without getting into details of each store one by one. These details will be displayed when clicked on the category's total amounts.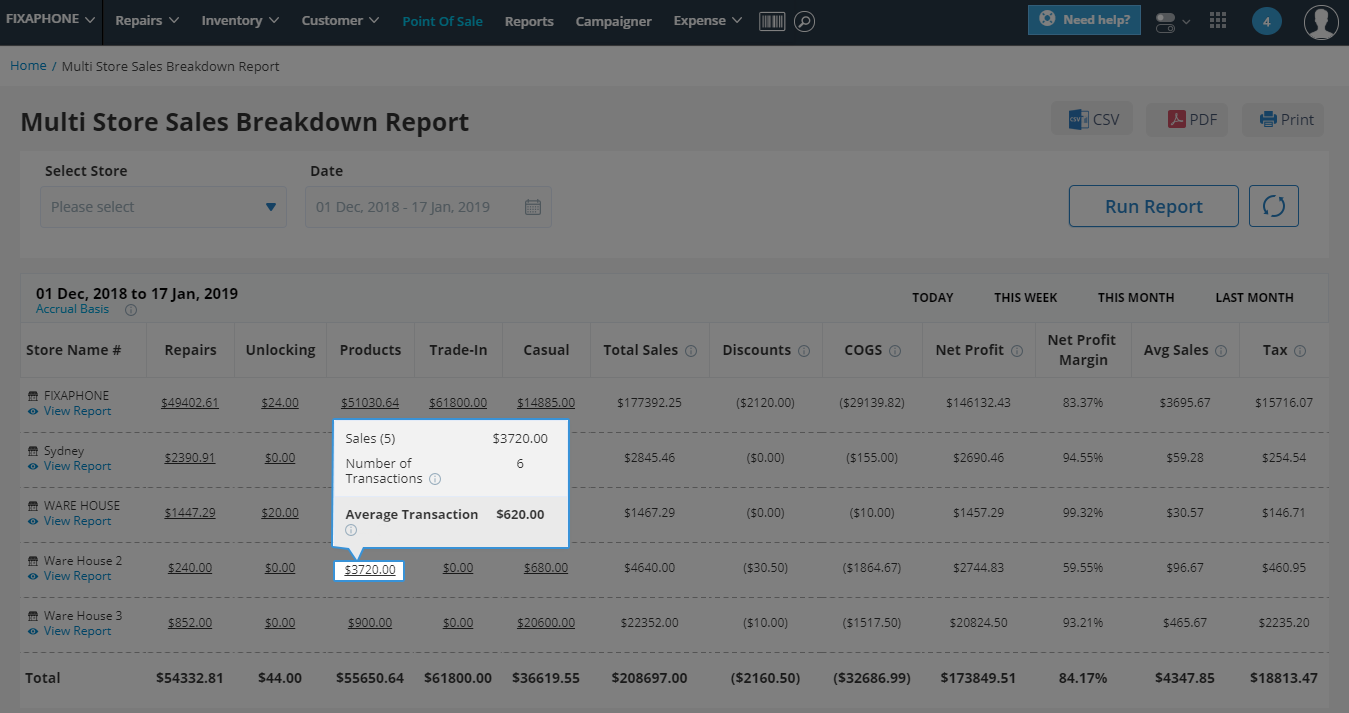 Non-Categorized Products
A new section has been added to the POS module where you can view all the products that were added without any manufacturer details. This section will basically show the miscellaneous items under the Products category in the POS.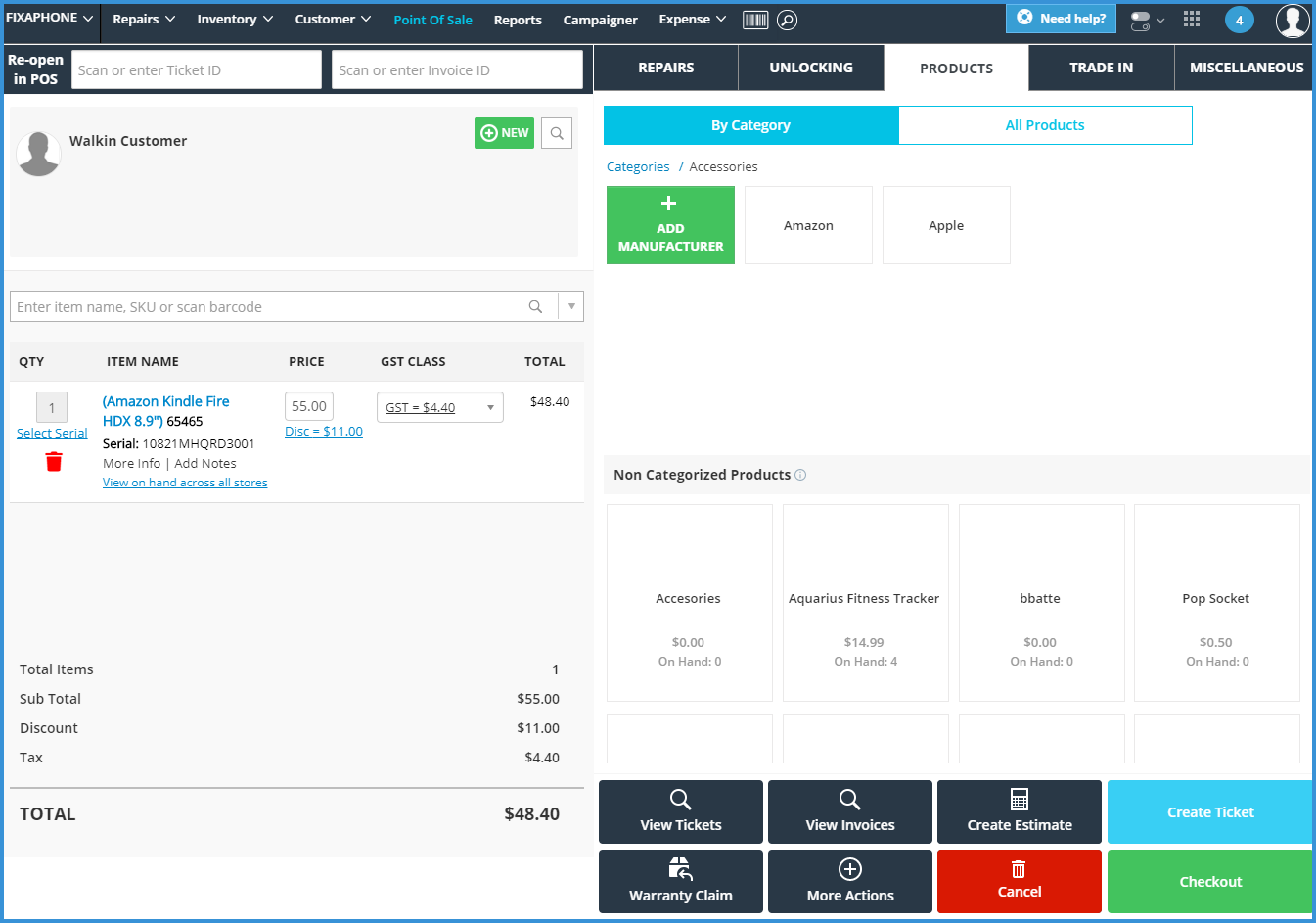 Inventory Adjustment from POS
Saving your clicks and time, you can adjust any out-of-stock inventory item directly from the POS screen. If the selected accessory or part is unavailable, add it to your cart and it'll ask you for the adjustment of this particular item.
Increase the on-hand quantity as per your requirement, review your adjustment and you're done.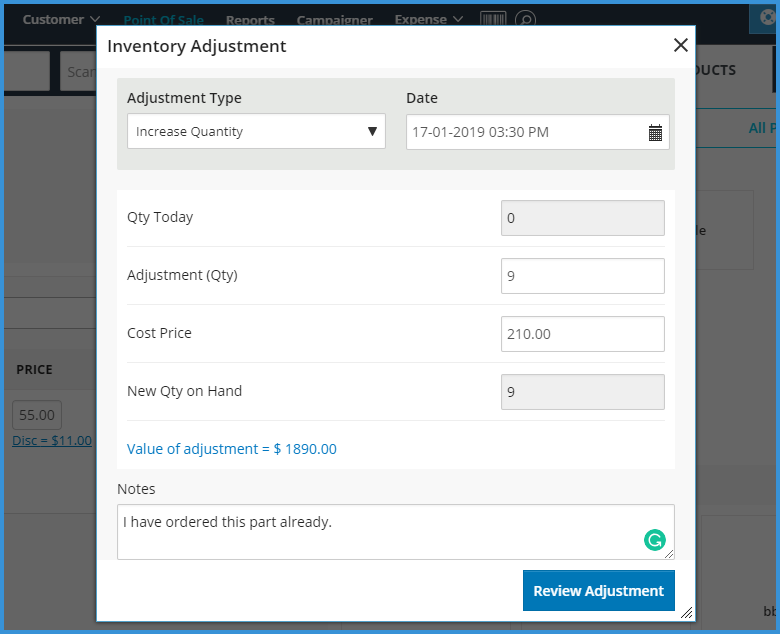 Return Merchandise Authorization (RMA)
A new column named "Total" has been added in the Manage RMA section that displays the total amount for every RMA generated.
Filter Tickets by Store
A Store filter has been introduced in the "Manage Tickets" section, by which you can search for any ticket filtered out by a specific store.
Note: Tickets list and details will be displayed if a trigger called "Display All Tickets to Super Admin on Manage Tickets" is enabled from the Store Settings.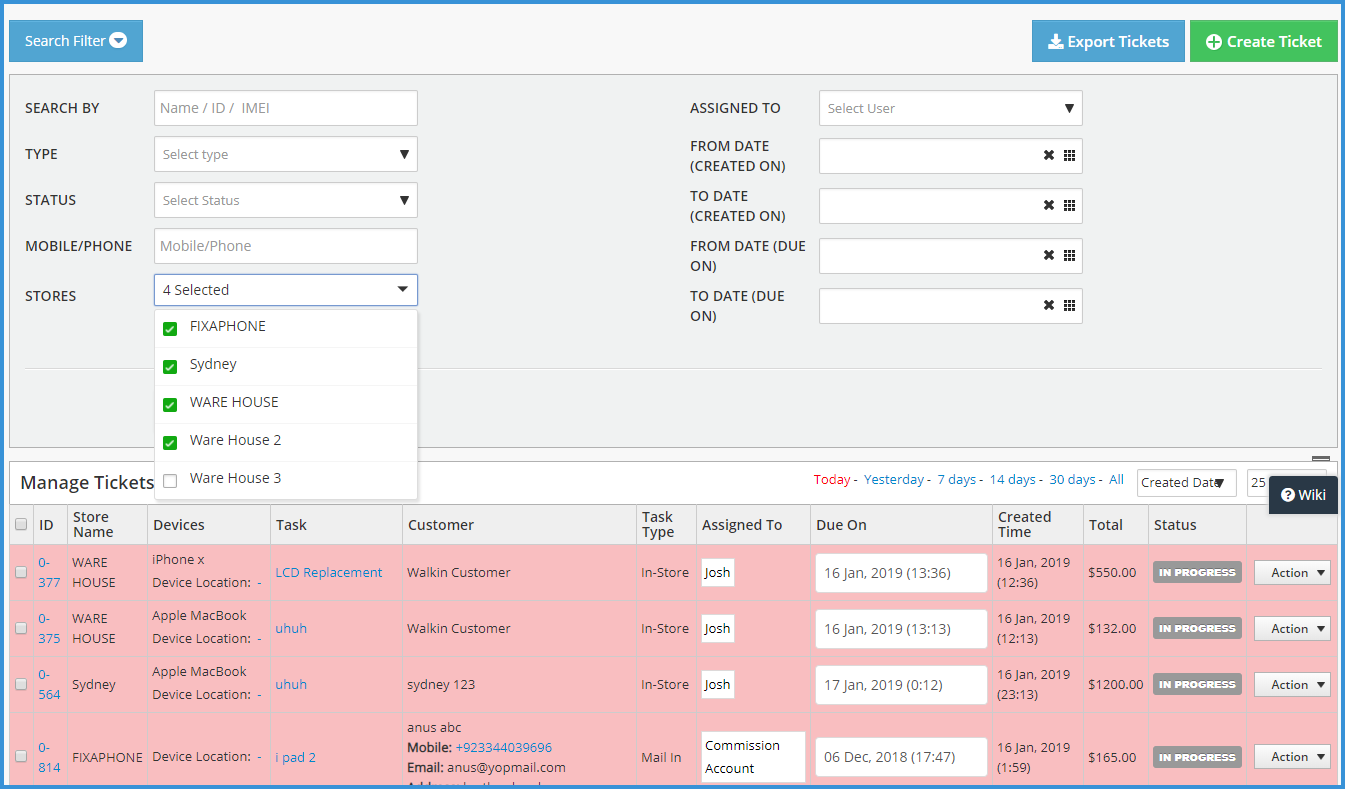 Inventory Count
With this enhancement, now you'll also see the Store Name when exporting a .csv file of the Inventory Count.
Bug Fixes
In the "How Did You Hear About Us" section, the pie chart values for Customers Breakdown were not being reported correctly. We've fixed the issue so that the pie chart now reflects the proper metrics.
The Self Check-In widget's GDPR pop-up had an alignment issue that prevented it from showing up in the center properly for our web and iPad app. Our team has resolved this issue.
We received reports that in the POS module, some elements were taking a bit longer to load than others, leading to some input errors. We've now made it so that until all the elements have loaded, the screen will show a faded display and not be clickable to avoid any input errors.
In the Commission Breakdown Report, when selecting multiple accessory items, the COGS and Net Profit values were not being calculated properly. This issue has now been fixed.
We encountered cases wherein the Serialized Inventory's On-Hand section, the serials were showing negative values. To counter this, our team has implemented a fix where if the number of inventory items and the number of serials is equal, any negative adjustment cannot be made.
RepairDesk makes your life easier by helping you manage your work effortlessly and within a few clicks. We have everything – from creating repair tickets to inventory management and more. Get a FREE trial of our all-in-one POS software for your cellphone repair store and see it for yourself!