Featuring the mid-January release of bug fixes, implemented in your very own RepairDesk's web app. Take a look at what's fixed below;
Bug Fixes:
Quickbooks Integration
An issue was reported where if the user has multiple store locations, their invoices were not syncing with Quickbooks integration. This problem doesn't exist anymore, and the invoices are now syncing properly.
Tax Class
In the POS section, the name of a tax class was displaying incorrectly. Our team has removed this bug successfully.
Edit Ticket
An error was encountered when editing an existing repair ticket from the Manage Tickets section. If the triggers for "pattern/passcode, physical location and device network" were turned on, it kept asking to fill these mandatory fields. With this release, the updating of tickets is working flawlessly.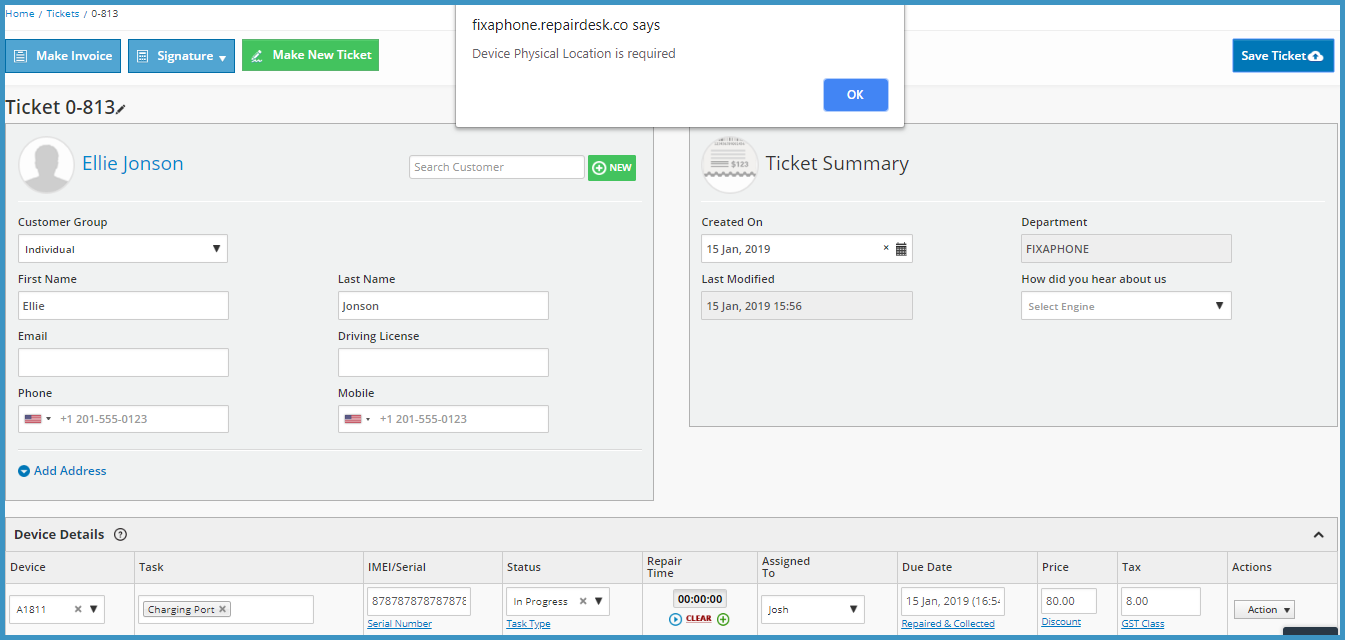 Check out how we've improved in 2019 by reading the earlier versions of January release notes:
Celebrate the New Year with Some Great New Fixes – Release Notes for January-I
Building on Our Resolution – Release Notes for January-II
Rolling Out the 3rd Edition of our January Release Notes
Stay tuned for more updates, features, improvements, and announcements!
RepairDesk makes your life easier by helping you manage your work effortlessly and within a few clicks. We have everything – from creating repair tickets to inventory management and more. Get a FREE trial of our all-in-one POS software for your cellphone repair store and see it for yourself!