Rolling out today's web release of your very own RepairDesk to improve your experience with our web app. Here's what you need to know about our latest release;
New Feature:
Dispatch Module
With this feature addition, you can now view all of your leads and tickets in one window, create tickets, schedule appointments, transfer tickets/leads to other stores, and get a quick view of all assigned tasks against all employees in a single module.
Dispatching eliminates tech downtime and paper processes in your service department. To learn more about this useful feature, go to our Knowledge Base article on Dispatch Module.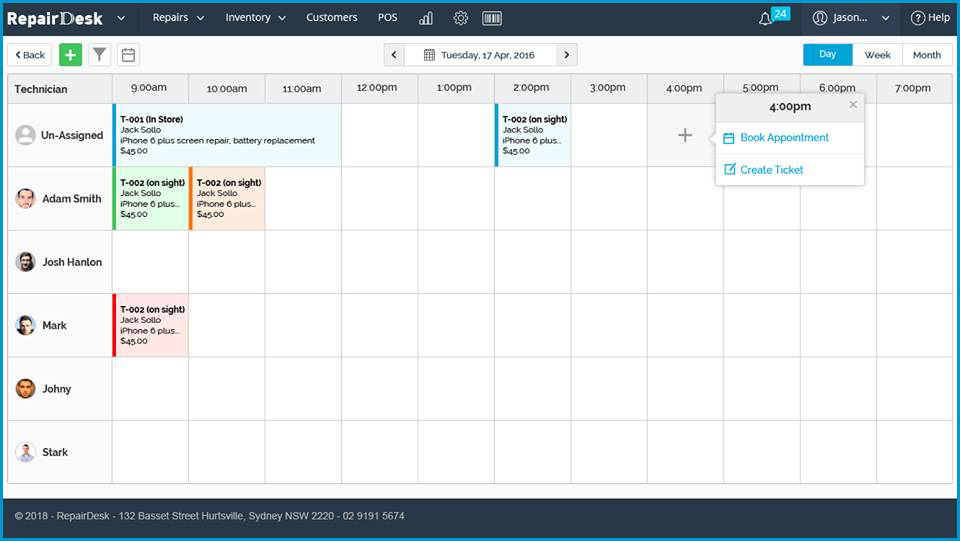 Improvements:
Google Cloud Print
We've introduced separate triggers for ticket receipts and invoice receipts for our 'Google Cloud Print' integration. Also, in case of invoices, a trigger has been added for 'Enable Thermal Receipt Only for Repair Items' that'll let you control whether to get receipts of only repair items or for every invoice generated.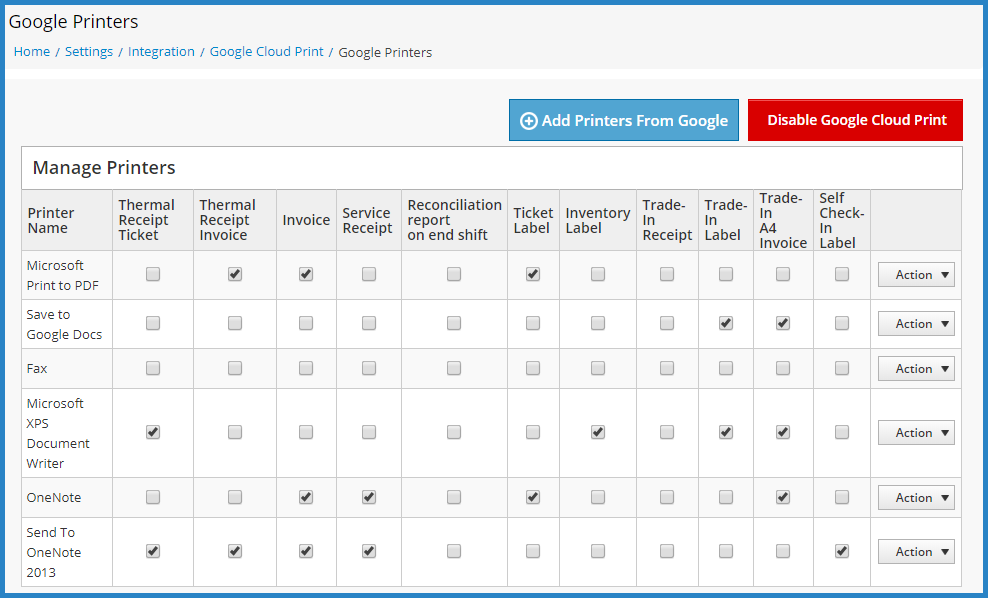 Imp #565 – Clock-In/Clock-out Permission
In last month's release, we added some triggers against employee clock-in/clock-out under 'Employee Roles & Permissions' section. A major improvement against this module has been brought into action. Now, the role against whom these triggers are enabled, can view the timesheets of other employees as well and can update their timings too.
Note: The trigger that allows viewing other employees' timesheets is 'Disabled' by default except for the admin/super admin role.

Imp #611, #613 – Sales by Item Type Report
Under 'Sales by Item Type' report, you will now get the details against serialized items too along with their serials listed in the report. Also, a criteria of 'Repair Category' has been added to filter out the repair items.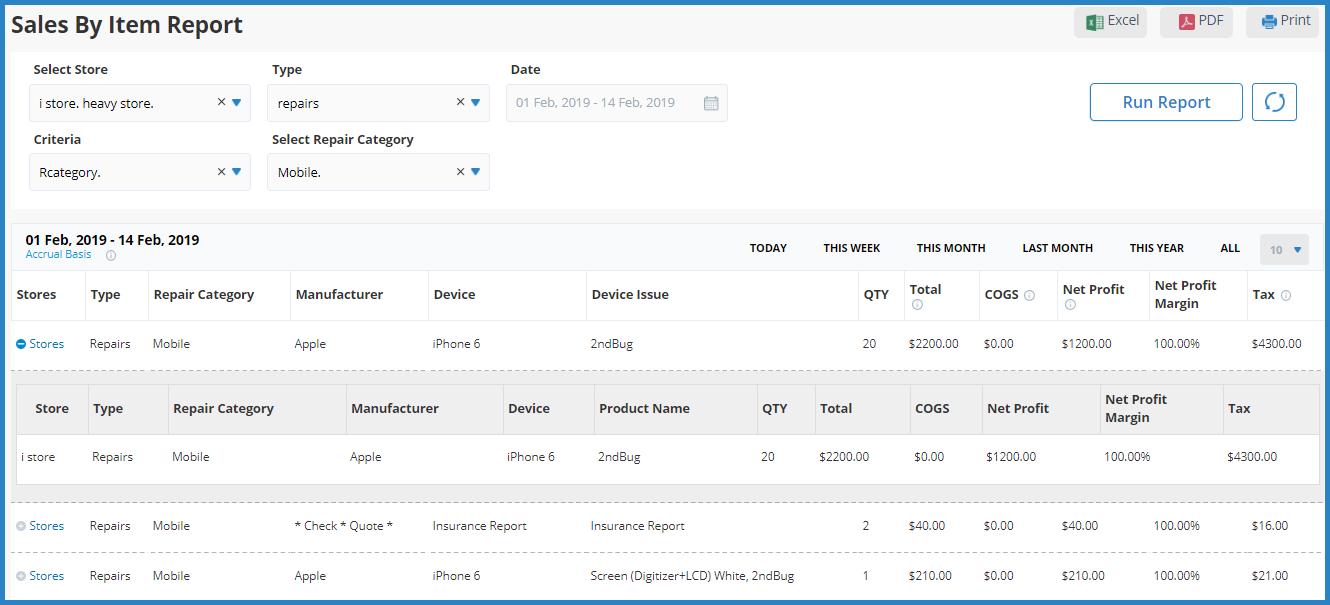 Imp #627 – Multi-Store Report
To give you an overview, we have added a column named as 'Payments Received' in the multi-store report.
Imp #632 – Invoice Status Against Ticket
A new filter named as 'Invoice Status' has been added in the 'Manage Tickets' section to let you know the invoice status against the tickets created. Select the required invoice status from the filter and the corresponding tickets will be fetched.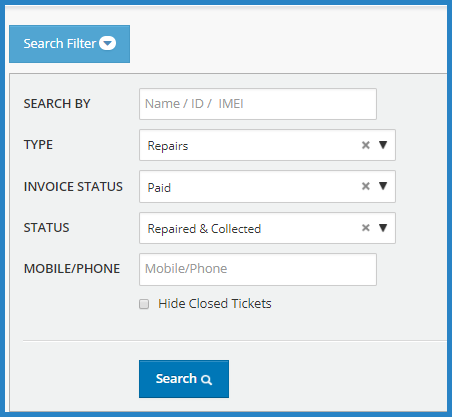 Imp #660 – Column to See Parts on Tickets
A trigger has been added in the 'Tickets' section called 'Hide Parts field from Manage Tickets Listing Page'. If the trigger is enabled, you can see 'Ticket Items' column on the 'Manage Tickets' listing page showing the list of parts associated to a particular ticket.

Imp #661 – Category Dropdown on POS
With this improvement, the repair part category field will be blank when adding any repair part from the POS screen. A pop-up asking for the part details will also have the 'Part Type' dropdown from where you can select your desired part category.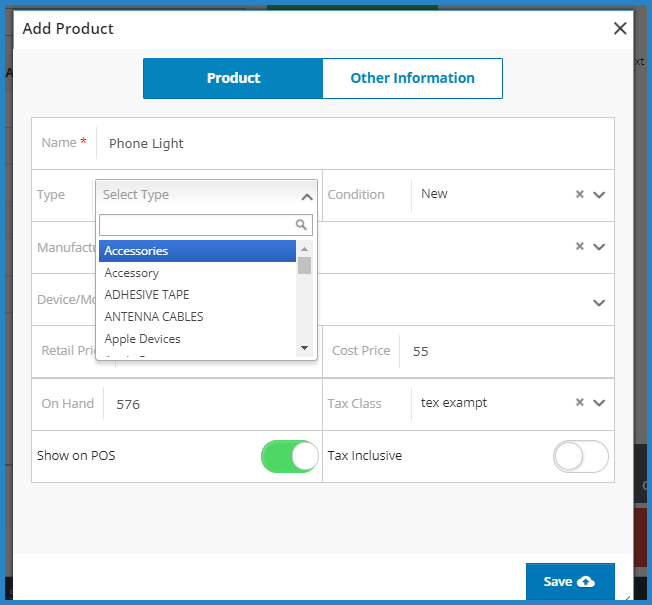 Bug Fixes:
Bug #633 – A reported issue regarding the blank 'Submitted On' & 'Returned On' columns in the RMA section, has been fixed.
Bug #639 – A trigger in the repair services was causing inconsistency of data in 'Customer Portal' and across different integrations. This issue has been found and fixed.
A bug was showing blank results on applying store filter and choosing any store other than the current store in 'Location Sales by Item Type Report.' This bug has been fixed and the reports are now populating the correct data.
A bug that was not displaying the store's alternate name in various modules has been resolved.
An error 500 has been resolved from the 'Inventory Import' section.
RepairDesk makes your life easier by helping you manage your work effortlessly and with just a few clicks. We have everything – from creating repair tickets to inventory management and more. Get a FREE trial of our all-in-one POS software for your cellphone repair store and see it for yourself!