We, at RepairDesk, are all about transparency. This is why we have made our roadmap public. We wanted our customers to know what we are working on next and what awesome features we have in store for them. Our roadmap is based on our customer feedback. Implementing feedback makes our product better and our customers happy.
What made us share our roadmap?
It was in line with our vision and values. We hold our values in high esteem and they guide everything we do. One of the core pillars of our values is honesty. It is important because it builds trust and brings transparency.
We have shared our roadmap because we wanted to ensure that we have the best repair shop management solution for our customers. If our software is not bringing any additional value, it's not good enough. We wanted to know what the users like and dislike in our POS software. We also wanted to tell them what will be coming in Q2 2020. Gathering your views will help us prioritize what's important so we can deliver what's needed in time. Sharing plans with customers allows us to think long-term and ensure that we are delivering value with every improvement we make.
What's on the roadmap?
You'll see that we've split the roadmap into months. We have added lots of cool upgrades in there, but here are a few that we are most excited about.
Android App for RepairDesk: We found that many of our customers were using android smartphones. So, we decided to help them use RepairDesk from their mobile devices when they are not in stores. It will enable them to be more in control of their business. We had the most votes on this idea.
RepairDesk Loyalty: Suggested by one of our customers, this was the second most voted idea on our board. The main idea was to develop the loyalty module that merchants could turn on or off with customizable features. But it evolved into so much more.
Franchise Management and Intercompany Billing: Intercompany invoicing is a big hit with our customers having multiple stores. It is particularly useful when you transfer goods from one store to another. When transferring inventory, this feature will allow you to create a sale invoice for the transfer orders. It will help in keeping track of the sales made. You'll also be able to set profit margins to charge franchises.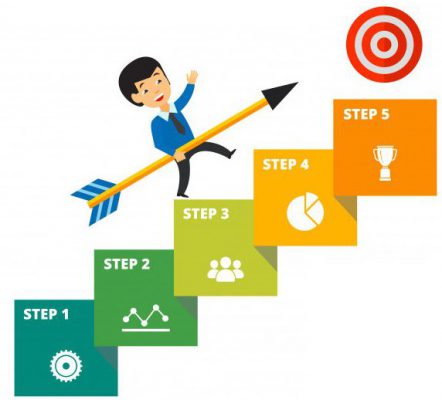 Partial Refunds: This feature is scheduled for launch in May 2020 and will allow refunds on partial payments.
Recurring Invoices: Planned to be launched in June 2020, this feature is currently under development. It will help repair stores to set recurring invoices against certain products/services.
Special Order Improvements – Non-Catalogued Items: This will allow users to create custom purchase orders against items that are not cataloged in the inventory.
Cash Basis Accounting: RepairDesk Cash Basis Accounting will record transactions for revenue and expenses only. This will allow repair stores to record revenue only when a customer pays for a billed product or service.
Deposits Functionality: This new functionality will allow you to take advance deposits without making an invoice for it. The system will add linked deposits automatically upon the creation of an invoice.
Watch our product improvements in action
Everything featured in our roadmap will have a live demo on Facebook. There is a high chance that our CEO will be conducting the demo and it will be an excellent chance for you to talk to him. We will share a Facebook post notifying users about the upcoming demo. Like our Facebook page if you don't want to miss out on our product demos. If you haven't started using RepairDesk yet, you can signup for our 14-day free trial.