Gift cards can be a game-changer for your repair business. It is a great tool for customer retention. You can keep your existing customers hooked to your repair store by offering them gift cards. However, you need to adopt the right ways to make that offer. By putting a little effort and planning accurate gift card marketing, you will see a big difference in your gift card sales.
As RepairDesk Gift Cards feature is soon coming your way, we have lined up some key marketing steps for you to get the most out of it. So let's get started:
Make some noise.
Your store is now offering gift cards, great news! But how would customers know about it? Well, you have to slide into their DMs.
Send out intriguing email and SMS notifications to your existing customer pool with our repair POS software. You can use a system automated template or write the content yourself to put your own flavor.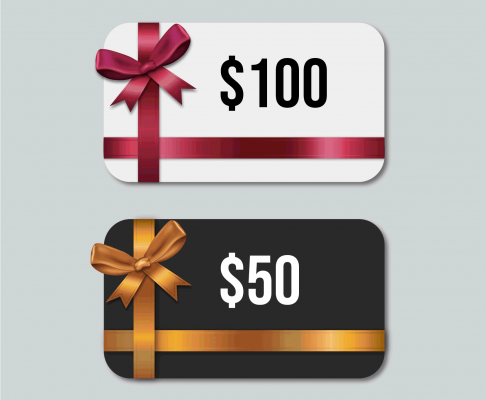 Use social media to your leverage. Post gift cards related content on your repair store's social media accounts. Let your customers know that you are offering a new payment method of gift cards that will make their checkout process smoother. Pitch the idea of giving your gift cards as presents to family and friends. Make maximum noise about your new gift card deals and why it is the best move for your customers to stack them up.
Put on a show.
If you want to bring repeat customers to your repair shop, position your store gift cards at places where they can catch customers' eyes. Place them on your checkout counter. Show gift cards promotional images on customer-facing display. Plant a specific gift card rack near other accessories that your store is offering. Seek customers' attention towards your gift cards deals with a little show.
Time for the tell.
A customer checks out your email or SMS notification or social media post about gift cards. He decides to ask you for one on his/her next visit to your store. Great, plan A worked! Or you catch a customer eyeing on a gift card on your store according to plan B. In both cases, you can tell the customer more about the whole thing and do business.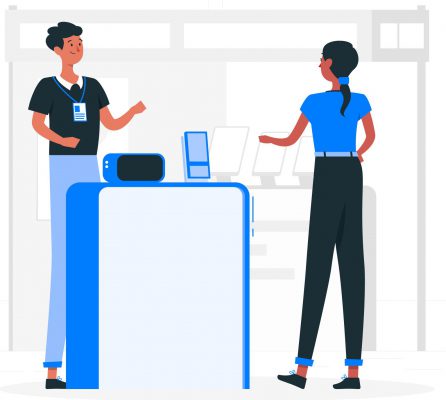 On the other hand, if the customers are tougher than that, you are going to need another strategy. Time for plan C then. Do not wait for the customers to ask for a gift card. Slip the word gift card, while performing the check-out process. Start the conversation and tickle their fantasy like this:
"Hey, so are you paying with cash or credit card or do you have our gift card?"
"What are you planning for this holiday's presents? How about a customized holiday gift card?"
Keep going and make a successful gift card sale with an engaging check-out communication. Thank the customer dearly and wish them a good day!
Your turn!
That's about it from our side. Three clever gift card marketing plans that will help you get the most benefits of this new feature of RepairDesk Enterprise Plan. Hope these work for you. Furthermore, our repair POS software will keep your gift card sales record that you can use to evaluate your gift card marketing strategies and revise them for better sales. You know what they say, winners climb, losers whine!