We understand the safety and security concerns faced by every business throughout the COVID-19 situation. There is a disruption in getting quality repairs, dealing with the customers, and handling the supply-chain management. Every repair store owner is looking to make the most impact with their repair services to leave a strong positive impression on their customers.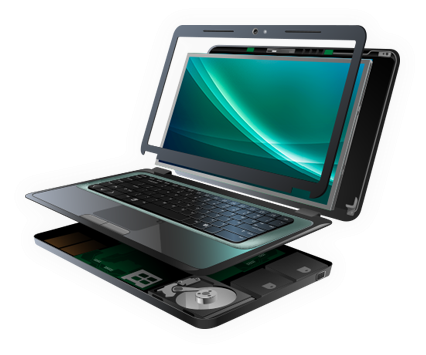 The pandemic has also proved to be a real test of business values and purpose. We understand the stress you bear and the pressure you face while finding the best computer repair parts supplier in town. The question is, how can you search for and get connected with a trustworthy computer parts supplier that can cater to your business' needs? 
To help you answer this question, we've compiled a list of the best computer repair parts suppliers who have made their identity with their reliable services.
OutletPC
OutletPC is one of the oldest names in the computer repair parts suppliers in the U.S. They've been providing distribution services since 2001 and specialize in computer hardware resale, computers/laptops repair parts, and wholesale P.C. parts distribution across the United States. They're famous for their best customer service and shipping facilities.
Along with the on-spot delivery option, they also offer Local Pickup services in Las Vegas / Henderson / Boulder City / Southern Nevada area. You can either get your required parts at your computer repair store or collect your order from their warehouse.
Head on over to a vast catalog on their website and place an order for your computer repair store needs.
Micro Center
Micro Center is among the leading electronic and computer repair parts suppliers, operating twenty-five large stores in the USA. Known equally by small- and large-scale businesses, they've been working since the 1900s.
Micro Center claims to offer the lowest prices on CPUs for years to businesses and people who prefer to build their own custom PCs. With a parts catalog of over 30,000 items, they offer competitive prices on a vast selection of stock. Go to their website and order anything that matches your requirement. But before considering them as your loyal parts supplier, take a look at what customers say about them.
Before moving forward, here's a tip. Now is the best time to order computer repair parts, accessories, and tools for your repair store. Why? Because the holiday season is here!
Businesses are gearing up their efforts to get the best inventory items and spare parts before the sale ends. On this occasion, RepairDesk is offering a MEGA BLACK FRIDAY discount of a flat 40% on its professional plan.
NewEgg
Newegg Inc. is an e-retailer online platform in North America, with a global reach in Europe, South America, Asia Pacific, and the Middle East. The company is tech-focused and offers tens of millions of registered users a comprehensive selection of the latest consumer electronics, entertainment, smart home, and gaming products.
They offer their own products, repair parts, and tools and give other local distributors a chance to showcase their product catalog using their platform. NewEgg is consistently ranked as one of the best online shopping destinations, and the company regularly earns industry-leading customer service ratings. If you have a computer repair shop and you're planning to choose from a wide range of catalog, reach out to them via their website.

NOTE: Read the reviews carefully before purchasing from any third-party seller on NewEgg.
TigerDirect
It is a trusted name in the repair parts supplier industry running in the United States. TigerDirect is mainly recognized for having a distinct shipping policy. Consumers can get free shipping on orders greater than $100. The supplier has been providing services since the '80s and is loved by the customers. Head on over to their website to make a purchase now.
Supply chain disruption is often not part of supplier performance metrics.
When a disaster strikes, everyone suffers. Buyers and suppliers alike. Therefore, it only makes sense that businesses should make smart decisions at the right time.
Stay stocked, always!
Never respond to your customers with "sorry we are out of these parts" to put your future sales at stake. instead, trust the words and get in touch with these recommended computer repair parts suppliers to keep everything in stock.
Related: Read about the TOP 7 NAMES IN THE CELLPHONE PARTS SUPPLIER INDUSTRY!
And to get the best computer repair shop software at a discounted price to manage your store inventory, try RepairDesk. Our repair POS software is the number one choice of U.S. repair merchants. Additionally, our team is always there to back you up with all your store management hassles.
Sign Up for a 14-day FREE Trial!
P.S. To cater to your cellphone repair store's need, RepairDesk has partnered with a variety of cellphone repair parts suppliers. Get a detailed list here.