It seems like only yesterday we were celebrating the new year and we're already at the end of January 2021. There's a lot going on in the world that's different, but for RepairDesk users, things have been steady as always. Let's have a look at all the things RepairDesk introduced in January of 2021.
RepairDesk Podcast – The State of Repairs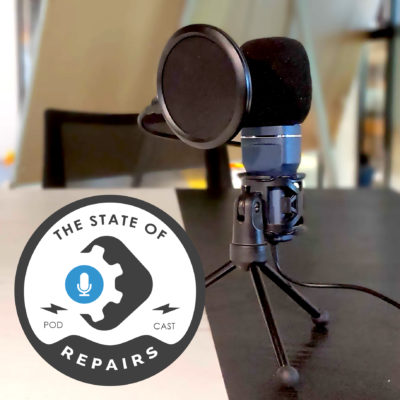 This January, we started a new podcast called The State of Repairs. With this bi-monthly podcast series, we aim to look at the repair industry and its many inner workings, see how repair shop owners and professionals operate their business and talk about a variety of topics within the repair community. Our first episode featured Denis Gutsu, owner of First Response Phone Repair in Sacramento, CA. Denis enlightened us with a number of factors to his success, which included talks about the importance of having a solid business plan, looking out for the customer, having good role models, the importance of community, and creating a healthy environment amongst team members at his repair store. All these factors have helped him achieve an amazing $1.5 million in sales in 2020, and with a new store just opened up, Denis looks to make 2021 even better.
Catch him on our podcast available now on Apple Podcasts, Spotify, Deezer, Stitcher, Castbox, Player FM, and more.
Software Improvements
Our web software had a couple of minor improvements added to it this past month.
We've added the option to make some tabs non-mandatory in the Inquiries Module. If your repair workflow doesn't require certain non-mandatory info, you can disable it now.
The Tickets report has been updated with new 'Created by' and 'Assigned by' columns to keep easier track of ticket flow.
Our Inventory section's UI has been tweaked following feedback from users.
Multiple improvements were made to our Bill Payments and Manage Customers module, including options to mark networks as tax-exempt, making price and tax editable, etc.
A filter has been added to the Bill Payments section in the Tax Report Product type section.
Future plans
That's a wrap for January's changes. We're hard at work on our new version of RepairDesk that aims to redefine the RepairDesk user experience. Users of RepairDesk should be able to see the new version launch in Q1 2021. Subscribe to RepairDesk to stay updated and take full advantage of the new changes when they drop.