Getting closer to the Christmas delights, RepairDesk also brings you some improvements reliefs, with a list of bug fixes. Let's take a look at what's been improved;
Improvements:
View Mode:
An improvement has been introduced in tickets, invoices, purchase orders and where it is required to view detailed information; that clicking on particular ID will open up the details in View Mode rather than in Edit Mode. However, "edit" button is always there for your convenience and feasibility.
Select All in Inventory Count:
We've added a checkbox while updating inventory count that lets you update count for every item instead of selecting each entry one by one. You also have the option to update count of multiple items at a time by marking their corresponding checkboxes.
Part-Bundles Enhancements:
When adding a repair job, the associated part bundles will appear on the top for your easiness to find and choose the already created bundles.
Under repairs in POS, the cost of repair part has been hidden from the employees against whom the trigger is not checked.
We've added a trigger against each employee to grant access in creating part bundles when adding a repair job.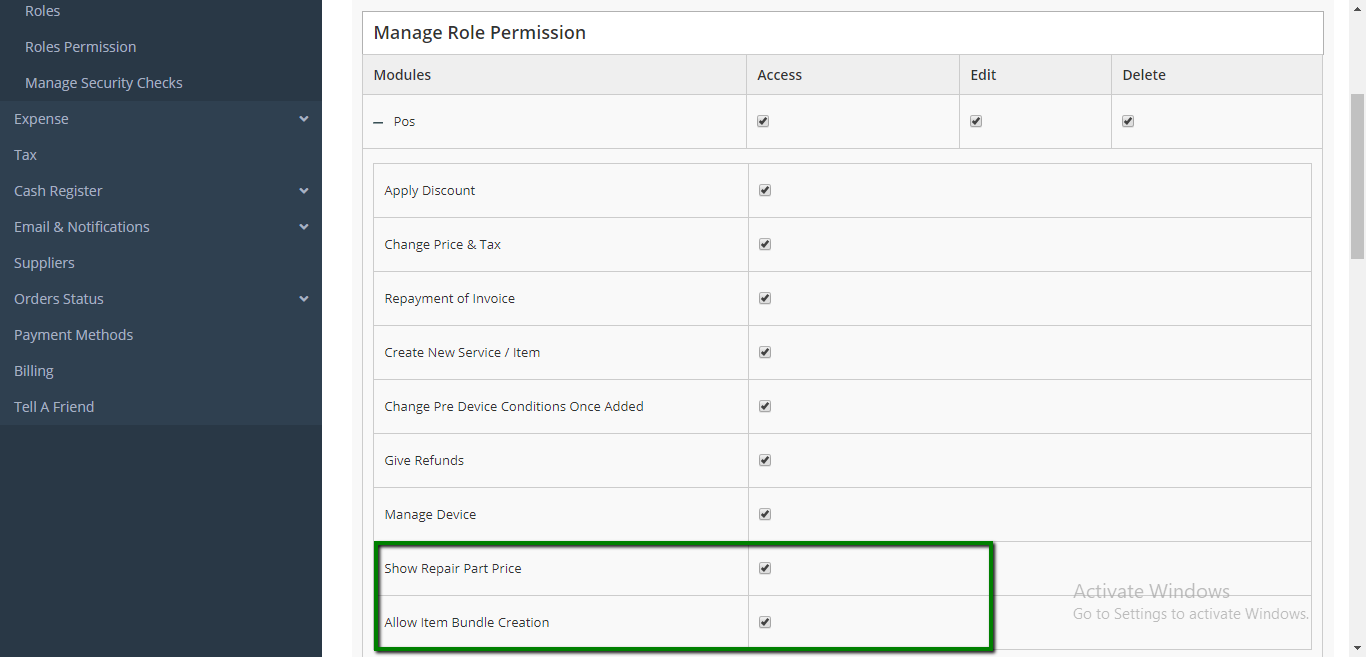 Tags for Email Templates:
Some useful additional tags (macros) have been provided when using RepairDesk default email templates.
Bug Fixes:
An issue regarding the revenue generated by returning customer has been fixed. New vs Returning Customer report is now fetching the correct stats against returning customers too.
A bug that prevented supplier name to be missed out while importing inventory from MobileSentrix integration, has been smashed.
A wrong label was displayed when entering the valid mobile number against customer details. The label will now appear only in the case of invalid mobile number.
The deleted item's SKU was not properly removed from the record that prevented adding the new item against that SKU and showed the error message of "SKU already exists"; this bug has been reported and fixed successfully.
A manufacturer was not allowed to be added from Manage Inventory section, however, this issue doesn't exist anymore.
When adding new products in the POS or Add Product window, the user was unable to select multiple Device/Model drop-down menu. We've made it easier for you.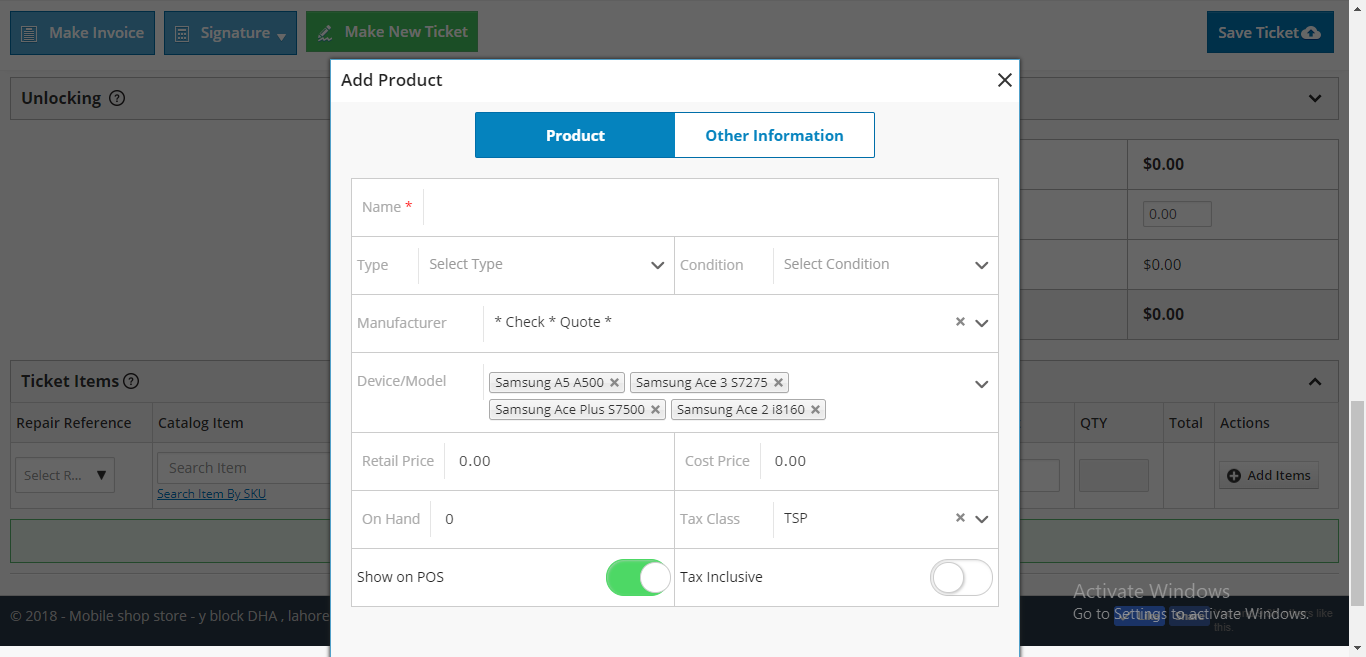 Default warranty when even set against repairs was showing No Warranty. This error has been removed and the warranty time frames are displaying correctly.
A bug was encountered that caused IMEI number to disappear when printing the Trade-In report or saving the report as PDF. The reported annoying bug has been fixed.
A peephole that allowed Inventory count of other stores to appear on your store, has been closed. Your inventory and data will all be displayed as per your store's requirements.
An issue was reported that the default ticket status when set to disable, it forced the custom ticket status with the same name to be disabled as well. We've worked on it and removed the bug.
You can now set up markup percentage for a specific customer group.
A bug reported in customer file import has been removed.
Some small server related bugs in Inventory import have been fixed successfully.
Ticket status colors are now showing up correctly in the Reports Dashboard.
RepairDesk is now better than ever! It is a great time to start using it! Sign up to RepairDesk for a FREE trial of our all-in-one POS solution.
We understand your pain points are continuously putting efforts to provide a solution to them. Let us know in the comments section below about what should be improved. Your response and feedback are highly appreciated!