RepairDesk has been hard at work during this COVID-19 crisis, keeping our software running smoothly. Part of our efforts are improving what is already there in bid to make work easier for our customers. Our latest release had a few quality-of-life new features and improvements. We are here to talk about the new additions in our basic module of repair ticket management.
Ticket assigning behavior
If you've used our POS software, you know that repair ticket management is a fairly simple and easy process. While the system works great on certain fronts, we've made improvements to make it run even better.
By default, when a ticket is created, the employee that has logged in to create the ticket has it automatically assigned to them. To change assignment, you would have to manually edit the ticket and assign it to someone else after it is created. This was standard behavior up until now, but it warranted a recent change.
One of our customers, DrPhoneFix, wanted this functionality to be modified. Hence, we have now changed its behavior by means of an option in your POS settings. Viewing this option will allow you to choose one of 4 options for ticket assignment.
The first is the original default behavior of the system, i.e. tickets are assigned to those who create them. In case you do not change the system settings, this is the behavior that it will have automatically.
The second is tickets being unassigned on creation. When you select this, all tickets are unassigned by default, allowing you to set the assignment for each one manually.
The third is assigning all tickets to a specific employee when they are created. For example, if you would like your manager to decide the assignment of the different tickets created, you can select them using this option. Now, all future tickets will now be assigned to the manager first, who can then assign it to someone else.
Finally, you can now assign tickets by access PIN. This option allows you to directly assign tickets to others by entering their PIN when the ticket is created. The ticket will then be automatically assigned to them.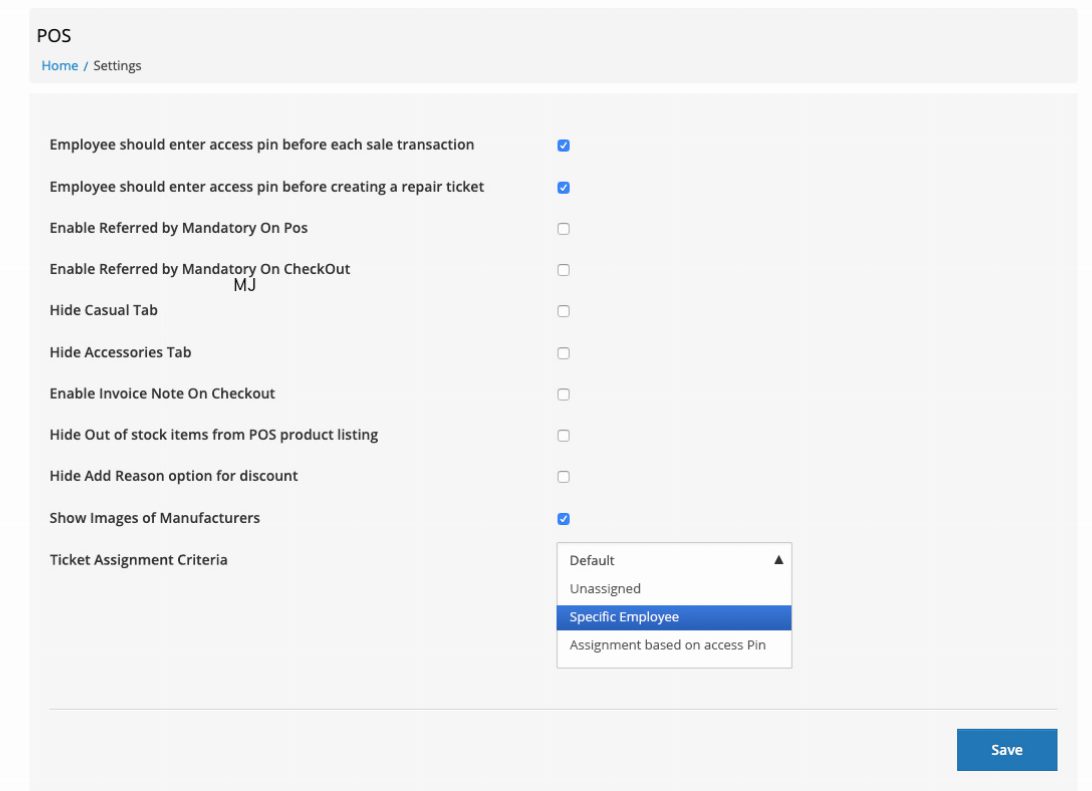 These options have been created by RepairDesk to provide you with greater control in repair ticket management and creation. We know it's a hassle to keep going back in and changing things up in your system, and this is our fix to it. Hopefully, this new improvement will make your experience much better
Ability to attach documents with tickets
We've now improved our ticket creation process in more ways than one. Previously, when you would create a ticket, you would only be able to add images to the pre- and post-repair checklist. Images were the only things that could be added, with no provisions for other file formats.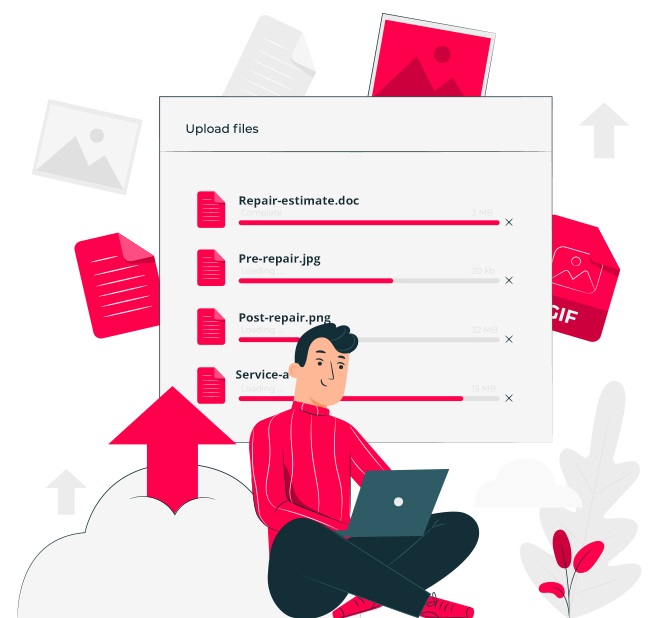 Our recent update now allows you to add documents to the tickets, a welcome addition for most customers. Using this new feature, you can add things like service agreements for B2B customers to your tickets, and have them visible in one place. You'll also be able to add other images to your tickets, along with estimates for additional tickets. For example, if a repair comes in for a particular fix, and during the process, you find another type of repair in addition to the original, you can create an estimate of the new repair and add the image or document to the existing ticket. Similarly, you can take a picture of all additional items that a customer provides you along with his to-be-repaired device. Add the image to customer's ticket for transparent record of your service.
These documents will also be emailed to your customer as attachments once you choose the option from within RepairDesk. Please keep in mind that any documents you would like to add as attachments to the email need to be added to the ticket before the email is created. You cannot attach new documents while drafting the email.
Closing Words
We've implemented these new improvements in our repair shop software to make business a lot easier for our customers. Repair stores need to have things done quick and easy, especially during this time of COVID-19. Our hope is that with these improvements, your workflow will be much smoother and better throughout.