Working continually on product improvements and bringing the best experience for repair merchants worldwide, Team RepairDesk has now brought a beautiful new version to the Manage Customers section in our web app. Here's what the new interface will look like:
All the fields are divided into categories for clearer information about each section.

Repair store owners can now add multiple email addresses and phone numbers for a single customer.

Only one email address and the phone number can be marked as 'Primary', which will be used by the admin to send email/SMS notifications.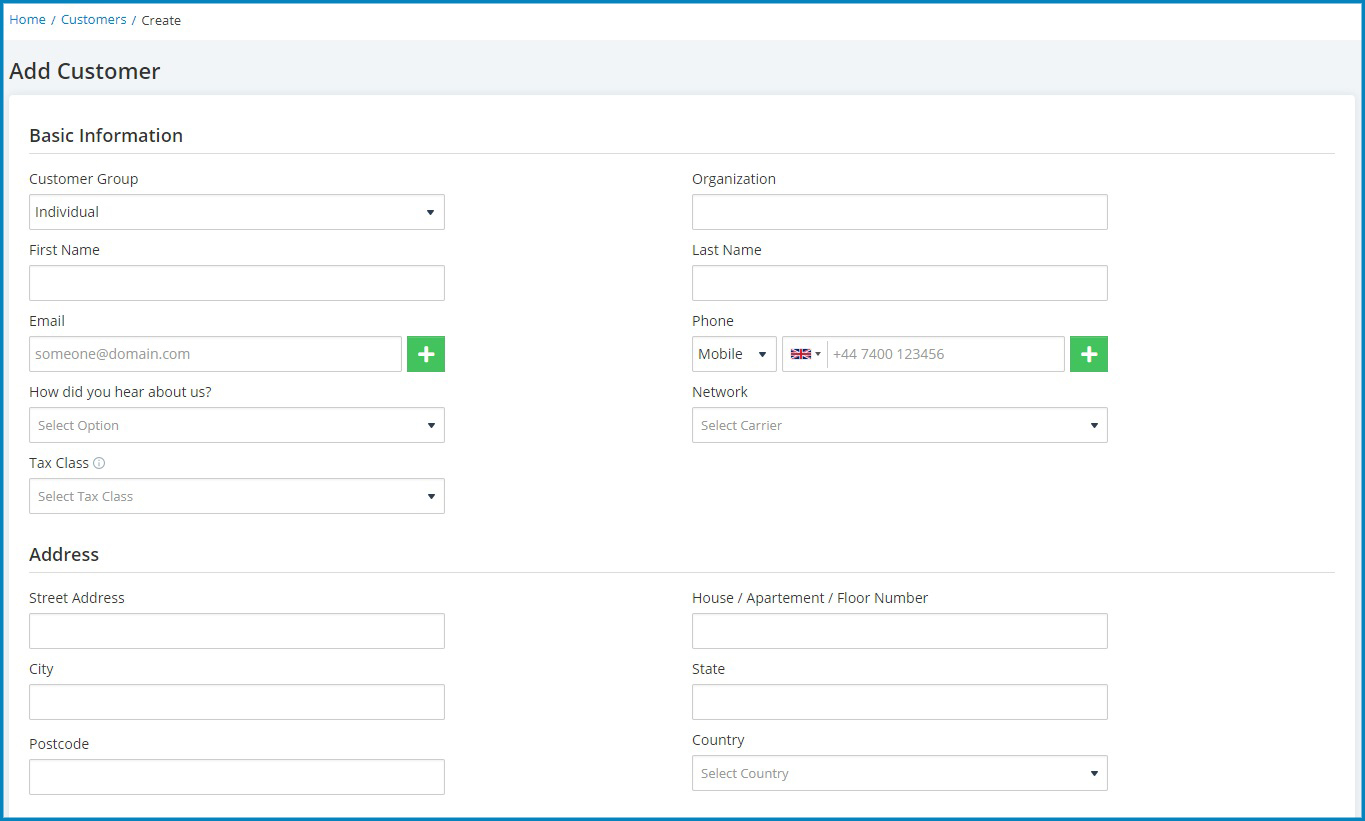 Custom tags can be selected and created at the time of adding customer details to identify customer groups.

Added a new Network against the client's data if it isn't available in the pre-populated list.

Additional information can be stored on run time that may have the client's identity card number, license number, social security number, etc.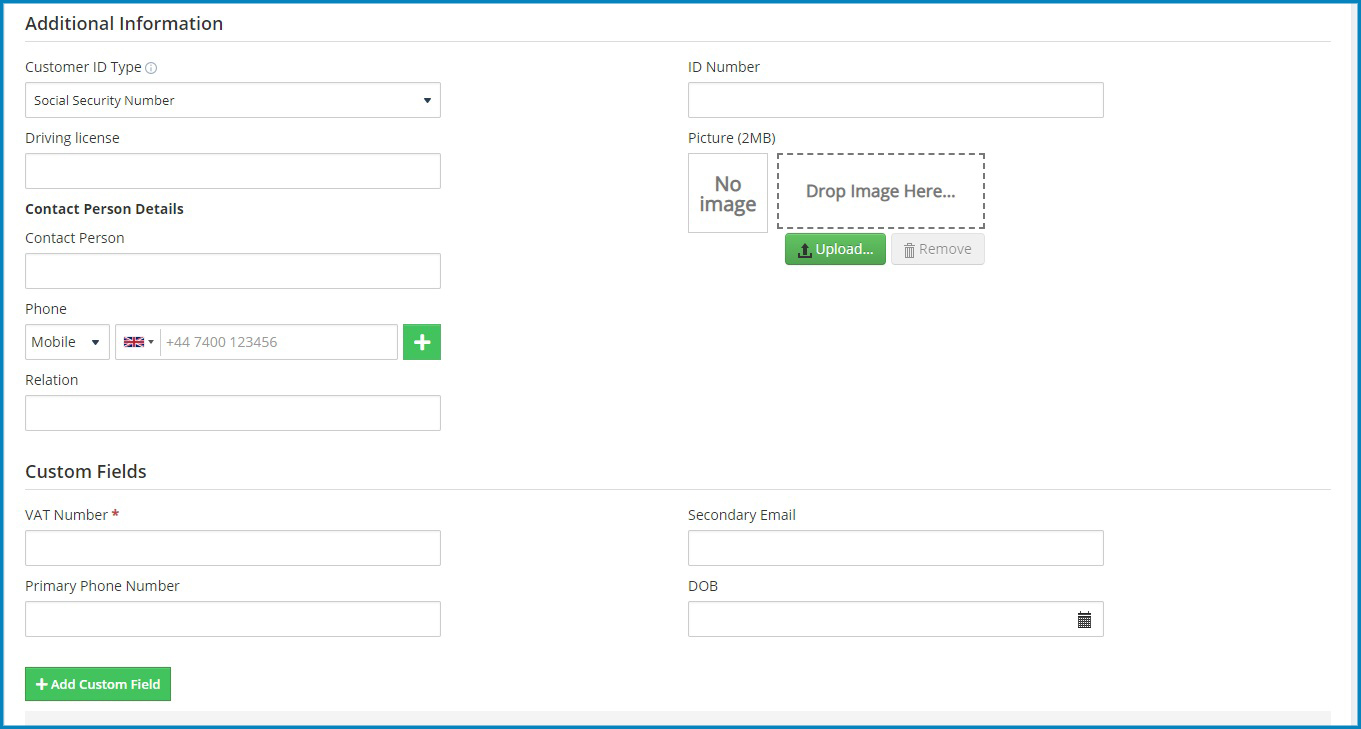 The Calendar format can now add any Custom field, along with the dropdown, text field and checkbox.

Control Email/SMS alert settings right before saving the customer details.
View Customers:
The customer listing page is now cleaner and clearer, presenting all details on a single page without navigating through different tabs.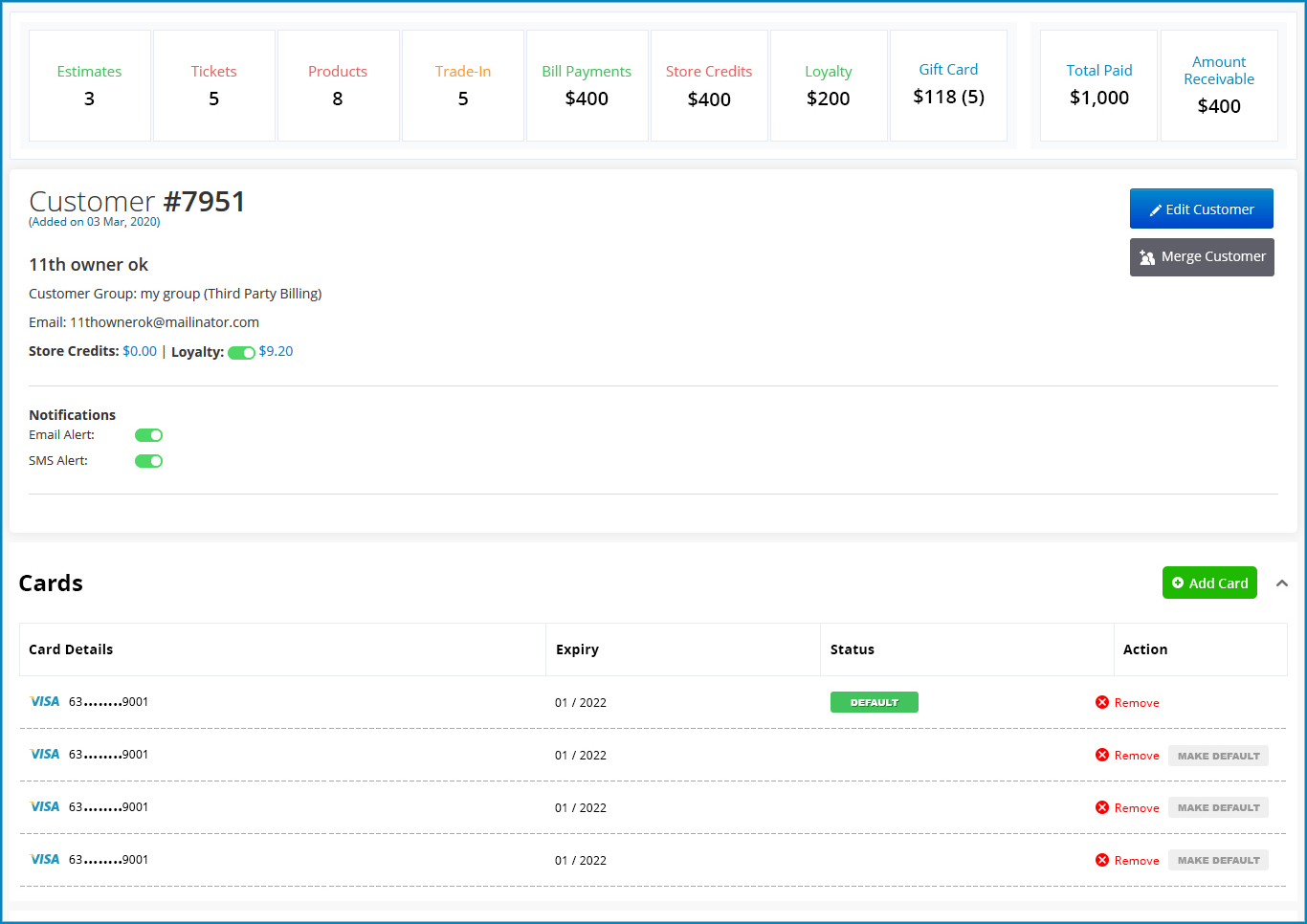 All important numbers will be displayed on the top, including estimates, tickets, invoices, etc.

Details for all the cards issued, subscription plans, and loyalty will be given on a single screen.

Customer tags and portal information will help track the complete record of your client.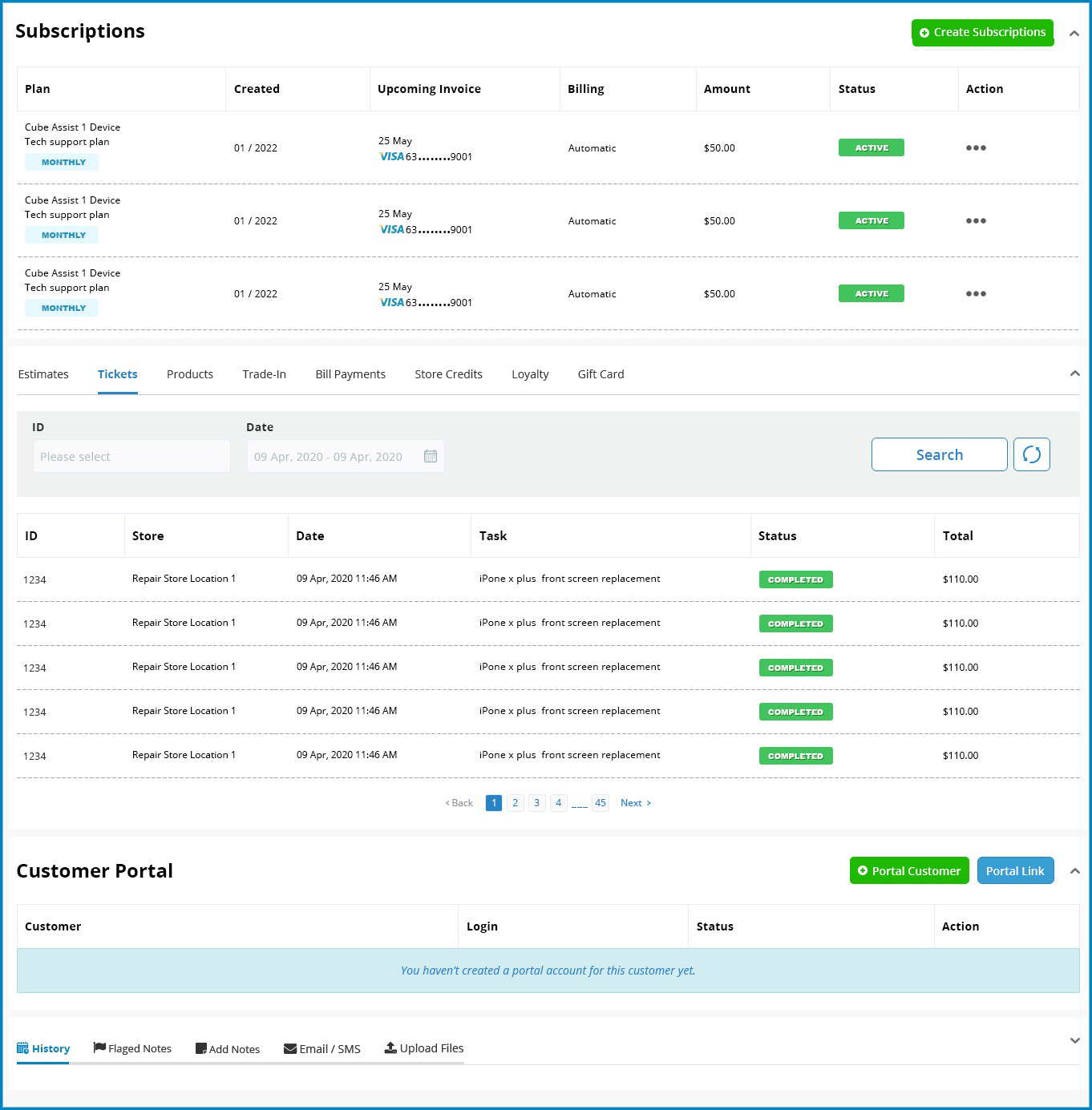 Any consumer can now be searched via Custom Fields, too, and all the custom fields' details can be exported.

When merging similar customers, a new search bar has been added to avoid scrolling.
Inventory Count:
A new trigger has been added to let your staff manually add the item number at the inventory count.

For our customers' flexibility, you can now update the item's cost price when increasing the item quantity in the counting process.
RepairDesk Payments:
A new option to add cash discount/surcharge amount has been added to offer discounts to your customers. The information will be displayed in the Surcharge Report and on the invoice and thermal receipts as well.

That's it for this release! Manage customers more easily with our newest update, and if you're interested in learning more about how RepairDesk can help you become an excellent repair business that is hassle-free to run, check us out with a free 14-day trial. RepairDesk offers regular releases, excellent software support, new features, free customer service, and the best value for your repair business. Sign up now!
Enjoy using the world's 1st iPad POS solution for cell phone repair business.
RepairDesk makes your life easier by helping you manage your work effortlessly and with just a few clicks. We have everything – from creating repair tickets to inventory management and more. Get a FREE trial of our repair shop POS software for your cellphone repair shop and see it for yourself!