Four years ago, Andrew Frahm took a shot at pursuing his natural passion for repairing devices as a business. Today, he is running a successful repair store in Queensland, Australia. Kixup Repairs provides technology solutions to their local community and specializes in phone, tablet, and computer repairs. Andrew is running the show with the help of his four employees and a cloud-based repair shop software. 

All of Kixup Repairs' First Times 
We recently had the chance to have a real talk with our old friend Andrew about all the first times of his business. Here are the ones that he is most proud of.
First Repair Store
Andrew had always been into technology. He studied IT in university and was looking for a decent start to his career with something he was passionate about. When he saw an opportunity in the repair business, he knew what he wanted to do for the rest of his life.
"My friend had a broken screen and he asked me to fix it. I did that and some repairs for a few other friends, and I was like, 'okay, I see where I can go with this, you know'. So I started doing repair services for a local electronics carrier from home and it worked. Soon after, in July, 2016, I opened up my own repair store."

First (and Final) POS Software
In his early days of repairing stuff from home, Andrew was managing everything with pen and paper. Our friends Denis from First Response Phone Repair and Peter from Technology Traders can relate to that.
"Back in the old days, I had a paper-based system. I used to have a little form that I'd fill out for every repair. But it wasn't keeping track of the repair parts that I was using and so many other things."
But as he was taking the big step of opening his repair store, Andrew knew that from day one, he was going to need a software to automate his store operations. As the planner and doer that he is, Andrew found his first POS software two months beforehand opening Kixup Repairs. 
"I looked around a bit for the best repair POS software and I found RepairDesk and gave it a try. It was pretty smooth, the software implementation was straightforward, and their support team made it easy-breezy."
That's how Andrew kicked off the business at Kixup Repairs – with our repair shop software already in place – and things couldn't have gone any better.
From repair ticketing and invoicing to customer and inventory management, all the basic POS features that RepairDesk has have streamlined the business flow of Kixup Repairs. They can easily track every item in their store inventory and see where each part was used and does it need a reorder. Similarly, they can instantly pull up any customer's sales history and give them their best services.
"Everything about the software is up to the mark. It covers all the basic features that we need for our store operations on a daily basis. Like creating repair tickets, receipts, managing customer history and inventory, and looking into our sales performance."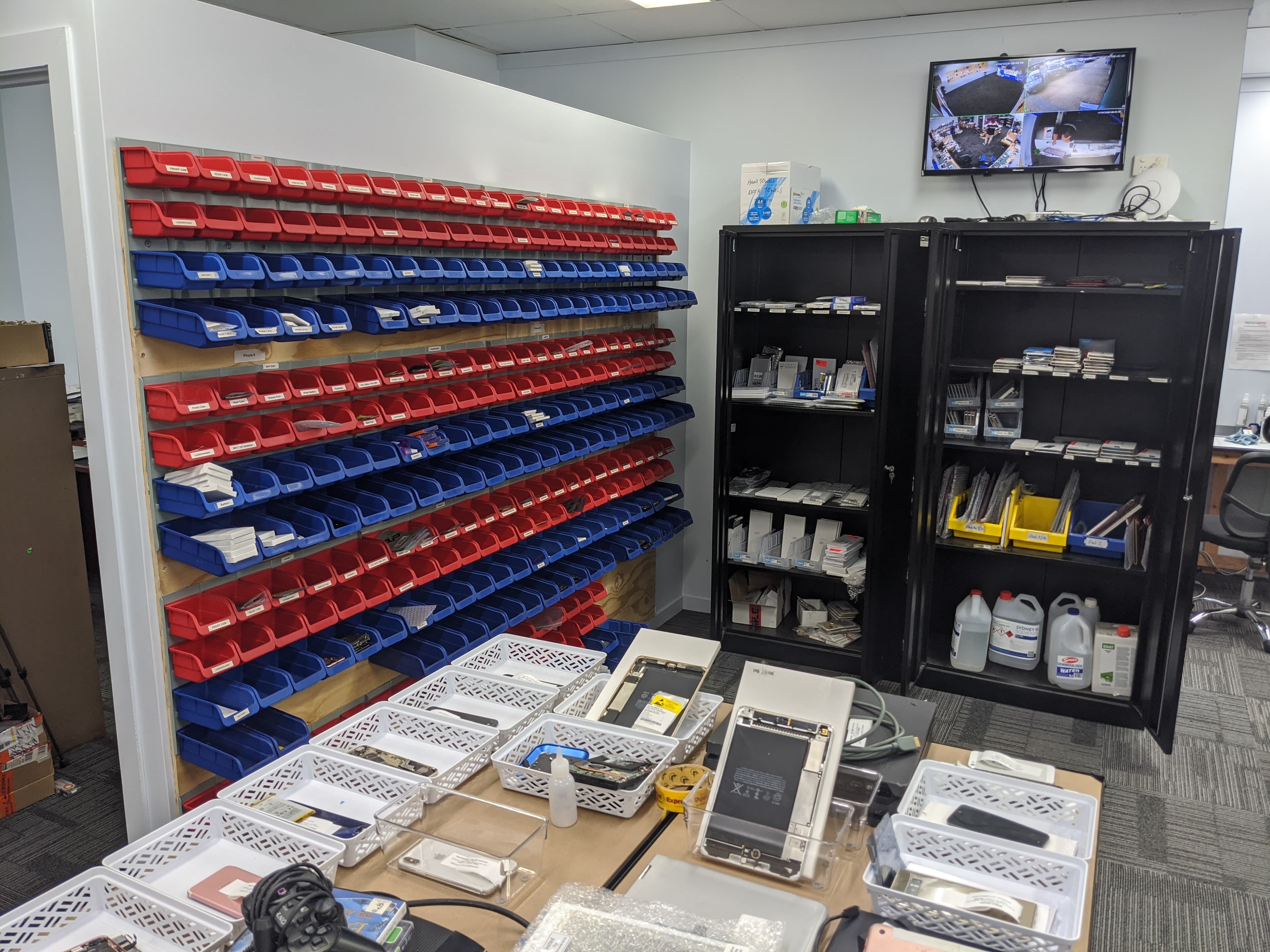 Andrew is also our go-to guy for testing out new features in our repair shop software. He always volunteers to be a part of our new feature releases and contributes with not only his time, but also constructive feedback every time, and we appreciate it.
"We have always got the special attention of RepairDesk's support team. Anytime we need their help, all we gotta do is drop them a message and they make our problems go away in minutes. So, yeah, we like to do the same for them. Whenever they need our helping hand for trying out new features, we are just one text away."

First Go with RepairDesk Enterprise
During the planning and engineering stage of the RepairDesk Enterprise Plan, Kixup Repairs was with us every step of the way. Andrew tried all its features firsthand and suggested tweaks and tailors from a customer's perspective.
Kixup Repairs was our first customer to upgrade to the Enterprise Plan and they're loving it! Store credits are Andrew's personal favorite. They have also geared up with their own loyalty program, and will soon be offering their personalized store gift cards and product bundles. 
"Store Credits have been amazing for us. We use them to pay customers for their trade-in devices, so this way we get to buy their devices plus they make more purchases with us with the credits. Introducing product bundles is on my to-do list, so we're definitely excited to increase our sales with that one."
Four years and counting…
Kixup Repairs and RepairDesk have been in each other's company for four years now, and their partnership has been out of the ordinary. RepairDesk was Kixup Repairs' first POS software and, interestingly enough, Kixup Repairs was our first RepairDesk Enterprise customer. Talk about good karma, right?
"Our four-year relationship with RepairDesk has been an absolute pleasure. It has made our work so easy and helped us grow and evolve as a business. We have an unmatched connection with their support team, who efficiently handles all our concerns and we could not be happier about it."
The feelings are mutual, dear friend. We want to thank Andrew and Kixup Repairs for partnering with RepairDesk, and can't wait for what they have in store for years to come.  
For all the cell phone and computer repair shops out there that are just starting out and are struggling with the daily hassles of a repair business, follow the steps of Kixup Repairs. Say goodbye to the old ways of penning everything down or switching between Microsoft sheets, and give a chance to an all-in-one repair shop software. Be like Andrew and make RepairDesk the new best friend of your business.